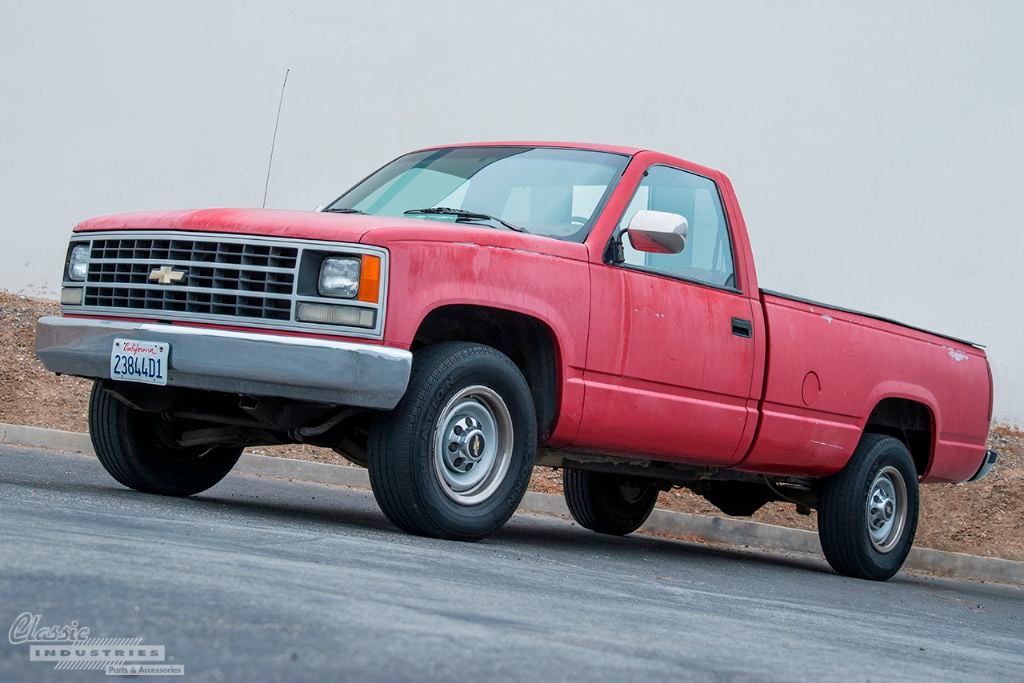 One of the most difficult things about restoring a classic car or truck is envisioning what the end result will look like. Sure, those shiny new parts look great in the photos online, and even in their boxes in your garage, but how will they look on your project vehicle? Also, how do you choose the right paint color, wheel size, and ride height with nothing more than a mental picture? You can always make an educated guess at what will look good, but sometimes it's best to visualize a goal before the project begins—that's where a rendering comes into play.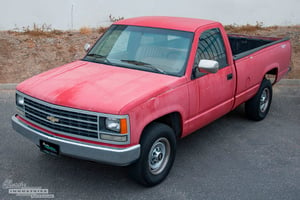 In the automotive customization world, a "rendering" refers to an artist's image of a project vehicle that is used as a visual aid during the build process. This includes retouched or edited photos, drawings (such as the famous sketches done by Chip Foose on Overhaulin'), or even computer-generated 3D models. Although it's clearly not mandatory to create a rendering before starting a restoration project, it can certainly be helpful. And, if you go to SEMA or any major national car show, it's likely that many of the cars there were built with the aid of a professional rendering.
In order to demonstrate the advantages of a rendering, we decided to retouch a photo of a 1990 Chevy C2500 pickup that had seen better days. The truck is owned by Full Throttle Restoration, in Costa Mesa, California, where the owners use it as a parts hauler. This 3/4-ton workhorse is stock, and after 230,000 miles of hard use, it looks fairly worn out. So, we decided to breathe new life into this old Chevy—digitally.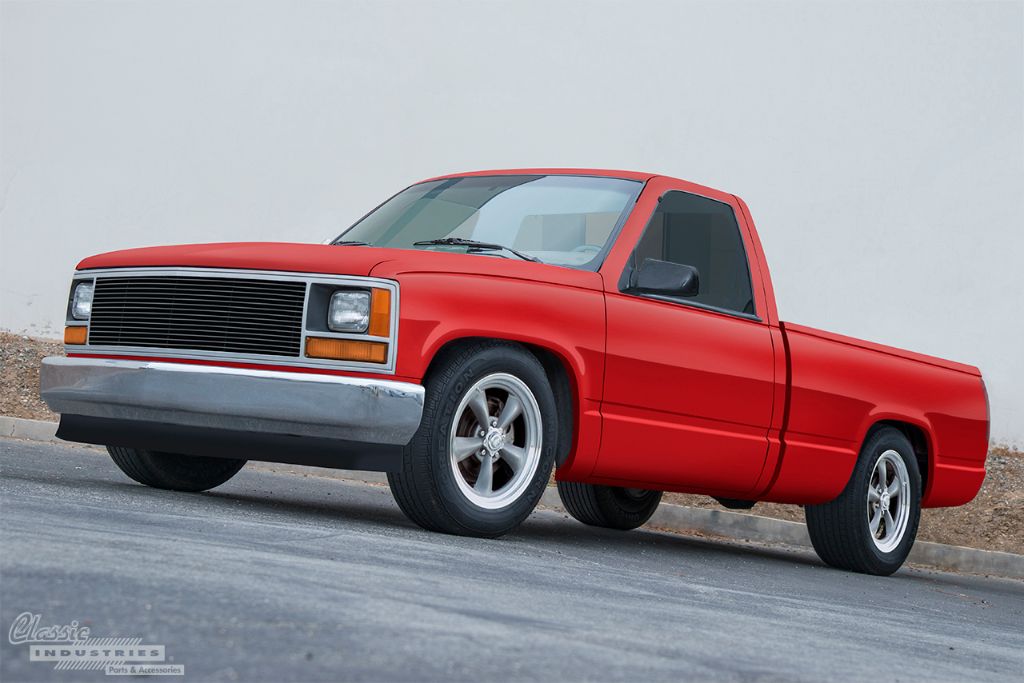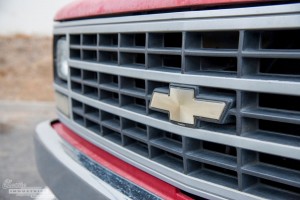 Using nothing more than the original photos above, Photoshop, and a little creativity, we turned this Chevy pickup into a lowered custom that can both carve corners and haul parts. First, the faded red paint was adjusted to appear deep and glossy once more, and the spartan WT-trim grill was replaced with a sleek billet insert. The front plate was removed for a cleaner look, and the rear bumper was pulled off and swapped for a roll pan. Other details include shaved door handles and gas cap, sport mirrors, tinted windows, and a replacement for the missing front air deflector. Finally, the truck's suspension was lowered several inches, and converted from 8-lug to 5-lug for a wider selection of wheel options. American Racing Torq Thrust wheels with wider rear tires top off the virtual restoration.
As you can see, creating even a basic rendering to visualize your restoration project can be a big help. If you're interested in having an artist create a rendering of your car, there are a variety studios that do this type of work. For example, Highlander Concept Rendering, Problem Child Kustoms, and SIN Customs. See below for a few examples of what these talented professionals are capable of.
Whether you have a highly detailed rendering to build from, or you're restoring your car piece by piece with minimal planning, Classic Industries has the parts and accessories you need to make your automotive dream a reality. Just click here for a free parts catalog for your classic car or truck.