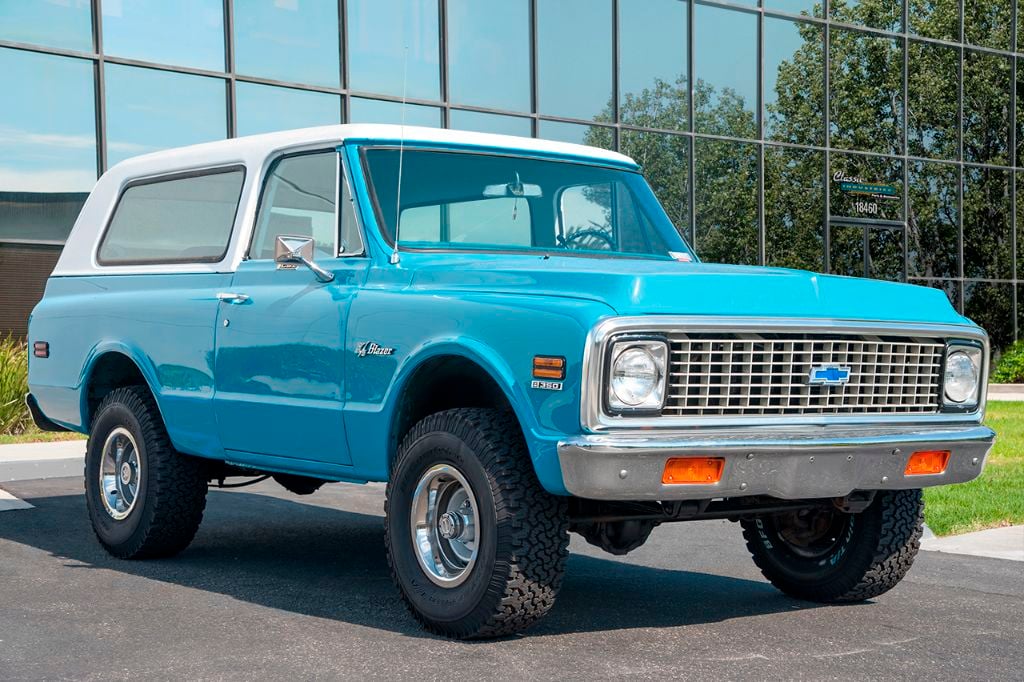 Like the demise of an enadngered species, it's always hard to see a classic car model line come to an end. Whether it's due to changing consumer needs, rising gas prices, or corporate accountants saying the vehicle isn't profitable anymore, far too many great car platforms have met an untimely end over the years. Although it's sad, this process provides classic car enthusiasts like us with a unique opportunity to preserve the surviving examples, and restore them to their former glory.
The full-size K5 Blazer is a perfect example of a vehicle that we wish was still produced, but—sadly—is no longer. As soon as Kenneth Munoz pulled into our showroom parking lot in this blue and white '71 model, we were reminded once more why we miss these two-door trucks. The first-generation Blazer is compact, capable on- and off-road, and versatile with its removable hard top. Most of all, it's just plain cool.
This particular K5 is a father-son restoration project for Kenneth and his dad, and was purchased about six months ago from a family friend. Since then, the truck has been in and out of the shop, and continues to accumulate replacement parts. This Blazer features its original 350ci V8, TH-350 automatic, and manual transfer case, all still in good working order. Fortunately, most of the remaining work on the truck is complete now, so the father-son pair can take it out to cruise on the weekends.
Although we wish Chevy still made new Blazers, it's good to see guys like Kenneth restoring the classic models. In this way, even though they're no longer in production, the Blazer's legacy can live on. If you're looking for classic Chevy Blazer parts or other GM truck accessories, check out our web site for a free parts catalog. We've got thousands of parts for these models. Also, if you're local, feel free to come by our Huntington Beach showroom—we'd love to see what you drive.