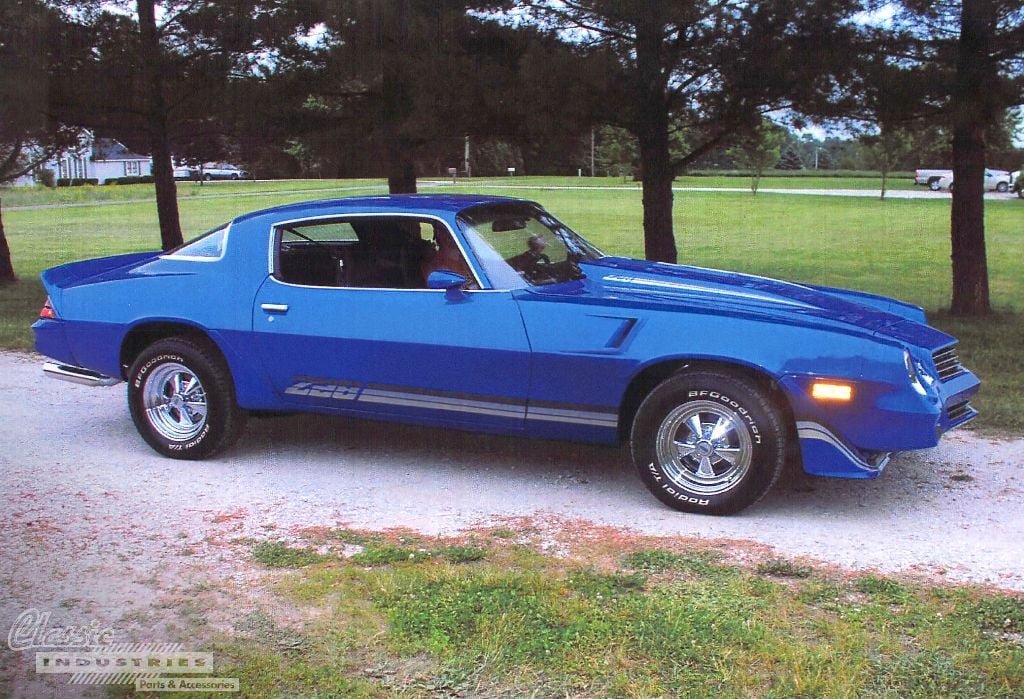 We've said it before and we'll say it again—here at Classic Industries, we love seeing our customers' cars, and learning their stories. Whether it's a simple Facebook message saying "Thanks for the parts!" or a mailed multi-page build sheet with printed-out photos, it always makes us smile to see what customers are doing with the restoration parts we supply. It really is the best part of our job.
With this in mind, we definitely took interest when we received a large manila envelope from Harvey Nix, of Kouts, Indiana. Harvey is the patriarch of the Nix clan, and sent us a detailed letter about the 1980 Camaro Z28 he recently restored with his son, Eric, and grandson, Jacob. Three generations of Camaro fans working together to create something special—what's not to love about that?
"We learned through the Camaro that completing a goal was well worth the experience. It brought the three of us closer together."
– Harvey Nix
The Camaro seen here was purchased by the family in 2011 at an estate sale, with plans to take the car apart and rebuild it from top to bottom. Over the next year and a half, the three Nix men began restoring the Z28, which would eventually become young Jake's first car. Harvey writes, "Starting in October of 2011, the three of us started what seemed like an endless voyage, but patience won out in the end." As the months passed, almost every piece of the Camaro was replaced or restored.
First, the car was stripped down to the frame, and the structural components were ground to bare metal before being sprayed with six coats of black paint. Much of the car's suspension was replaced with new parts from Classic Industries, including the tie rods, coil springs, leaf springs, shocks, and ball joints. Then, the body was reinstalled, along with new Classic Industries front end parts such as a cowl hood, fenders, bumper, grill, and radiator support.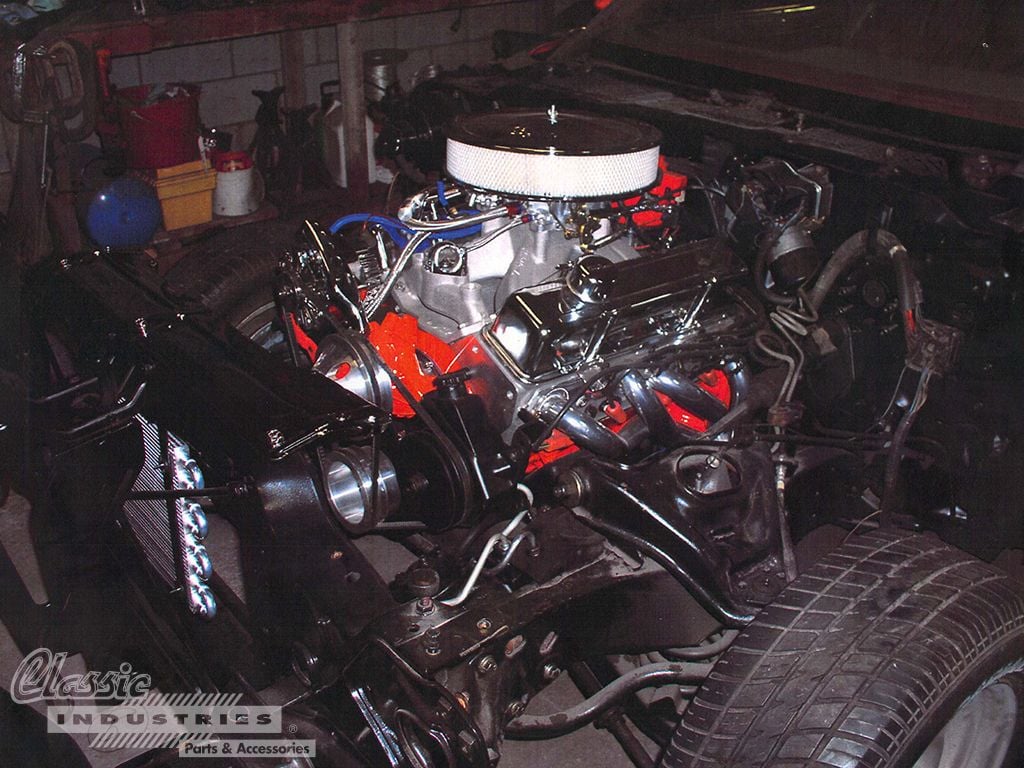 The Camaro's body was prepped and painted by local shop Classic Chassis, using the metallic blue base and silver accents Jacob wanted. Then, the interior was fully restored with a new dash, gauges, door panels, carpet, seats, and headliner from Classic Industries. Finally, the end was in sight—it was time to give the Camaro a new heart, and get it on the road.

The finishing touch for this Z28 was a freshly built small block motor, bored, honed, decked, balanced, and stroked to 383ci. Harvey and Jacob put together the new motor once the machine work was complete, adding 202 aluminum heads, long-tube headers, an air-gap intake manifold, and a new four-barrel carb. The 383 stroker was bolted up to a 700R4 automatic transmission with a B&M shifter, and connected to a rebuilt rear axle with 3.73 gears and positraction. With all said and done, the car makes a healthy 429hp—more than enough to put a smile on Jacob's face when he hits the gas.
In the end, it had been ambitious project, but the three Nix men followed through to complete the restoration together. Harvey writes, "Jacob earned all the money to complete a task that we thought impossible at the time. We learned through the Camaro that completing a goal was well worth the experience. It brought the three of us closer together. Thanks again to Classic Industries for all the parts and great service—we hope you surprise Jacob and write about his car!"
Well, Harvey, it's the least we can do. Thanks for sharing your photos and your family's great restoration experience with us. We hope Jacob is enjoying his new ride, and we're glad to have been able to provide the parts to make his dream a reality.