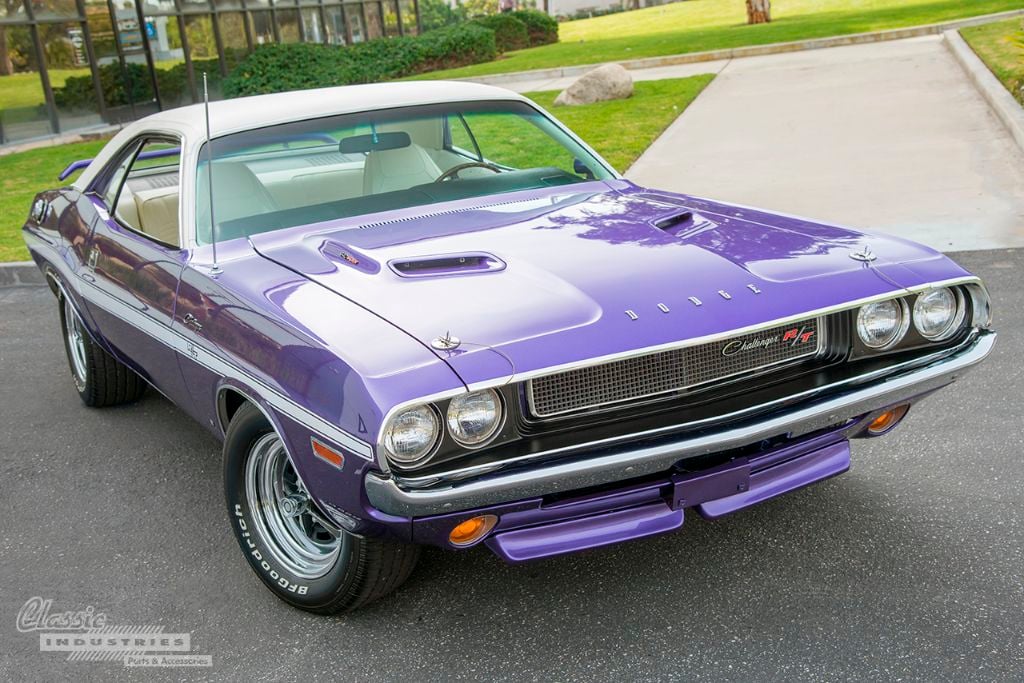 If you've visited our Huntington Beach, California, Retail Showroom in the last few months, you'll no doubt recognize this week's featured car. That's because this 1970 Challenger R/T is currently on display in the center of the room! The Classic Industries Retail Showroom serves not only as a restoration parts storefront for local customers, but also as a showcase for timeless cars like this one. After all, what better way to demonstrate our ever-growing Mopar parts line than with a real car?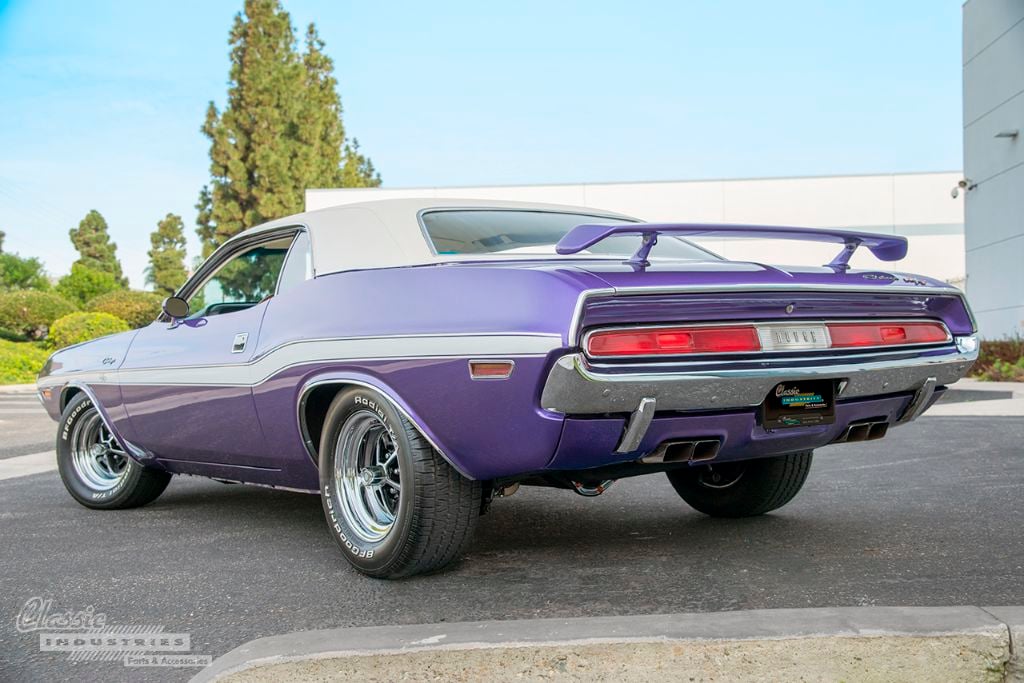 For those of you who can't make it to our Showroom, here's some more info about this classic E-Body. The car features Plum Crazy purple paint accented by white R/T side stripes and a white vinyl roof. Other exterior options include the A45 aerodynamic spoiler package, body-color racing mirror, chrome quick-fill fuel cap, and Magnum 500 five-spoke wheels. The Challenger's interior features white vinyl upholstery, Rallye gauges, and a 4-speed pistol-grip floor shifter. Under the hood, you'll find an immaculate 440 Magnum engine with a four-barrel carb.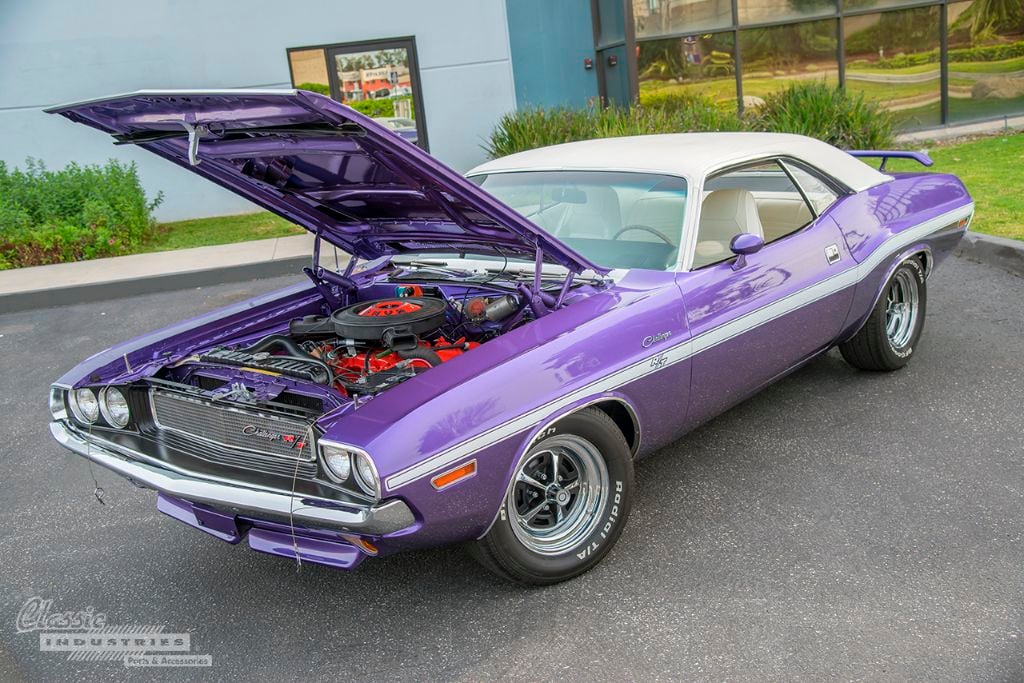 That said, we think mere words don't do this car justice, so check out the photo gallery below to view all the details. And, if you're ever in the southern California area, be sure to stop by our Retail Showroom and see what GM and Mopar parts are on display.