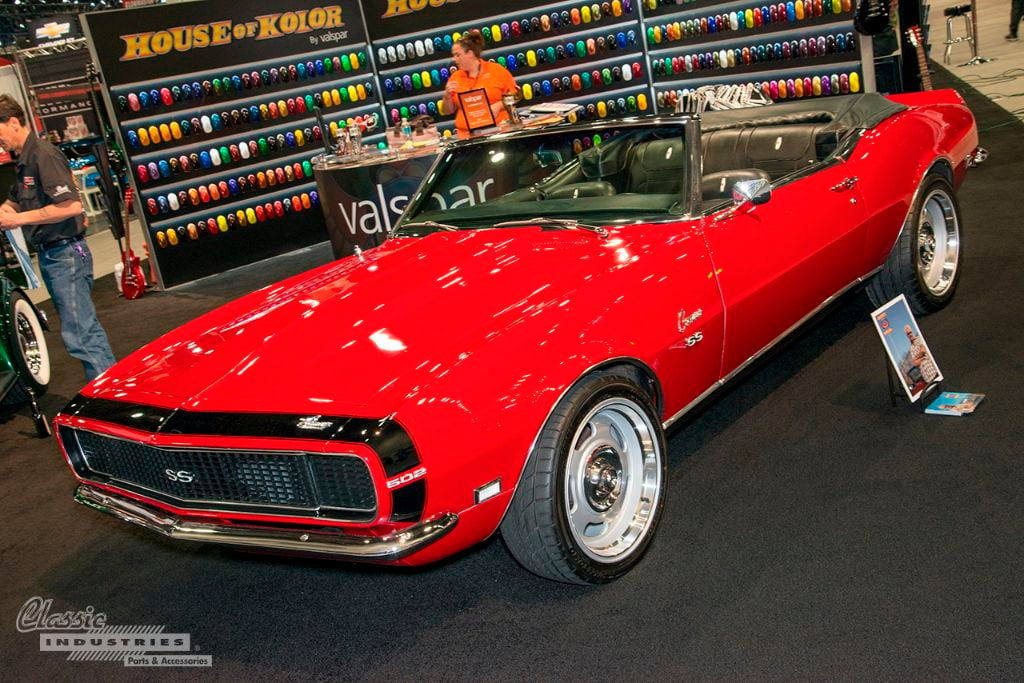 This November, some of the world's finest classic and custom cars gathered at the Las Vegas Convention Center for the SEMA 2015 Show. Since the SEMA Show is industry-only and not open to the general public, we walked the halls and snapped photos of the incredible vehicles we found inside. Now, for those of you who weren't able to make it to this year's show, we'll be posting some of the most interesting cars we spotted.
At most car shows, you'll find a wide variety of Camaro models, and SEMA is certainly no different. We saw customized Camaro models of almost every generation, color, style, and purpose. Some made us drop our jaws in astonishment, while others left us scratching our heads in confusion. No matter what sort of Camaro build you're into, there's something for you at SEMA.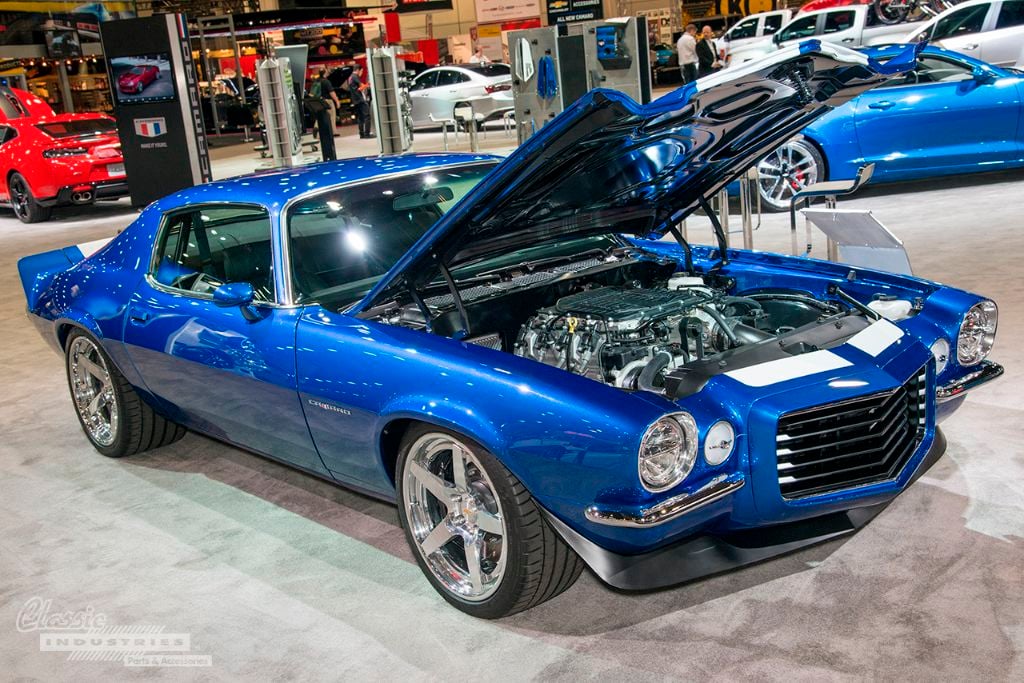 Possibly our favorite car at the entire SEMA Show was this absolutely stunning second-gen on display in the Chevrolet booth. Its paint scheme, wheels, and subtle modifications were all highly tasteful, but what was under the hood really caught our eye: a 6.2L supercharged LT4 from the new Corvette Z06. That's 620hp and 635 ft-lbs of fuel-injected, tire-obliterating power. Leave it to Chevrolet to create what might just be the perfect blend of old and new.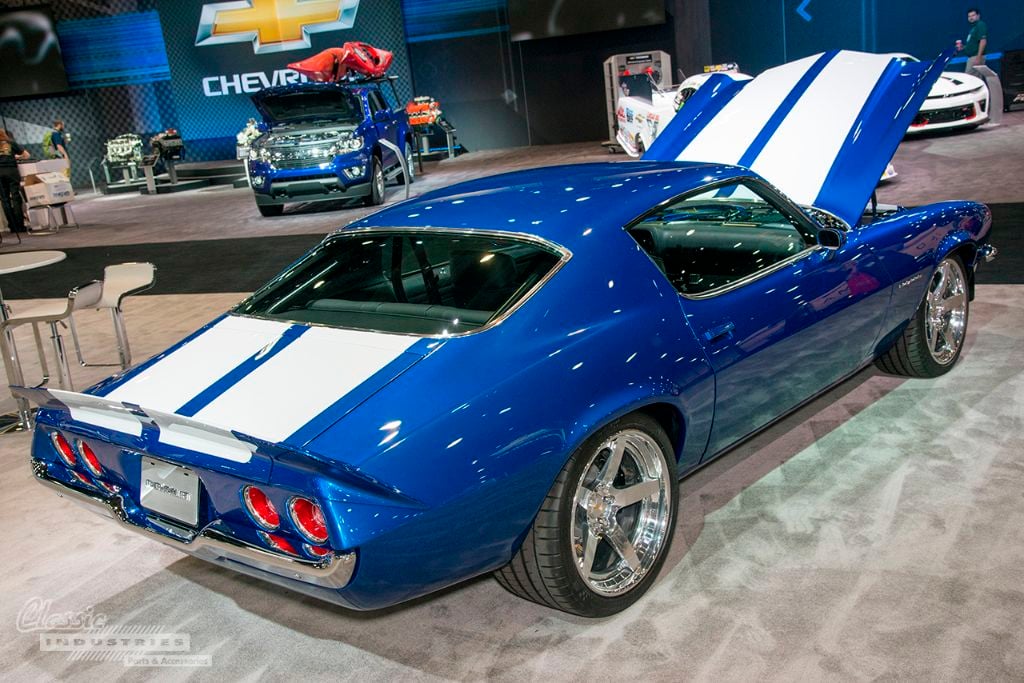 Of course, with the recent unveiling of the 2016 Camaro, there were plenty of new 6th-gen models on display as well. Also, GM Performance was showing off their available upgrades for these cars—everything from wheels, to big brakes, to exhaust systems.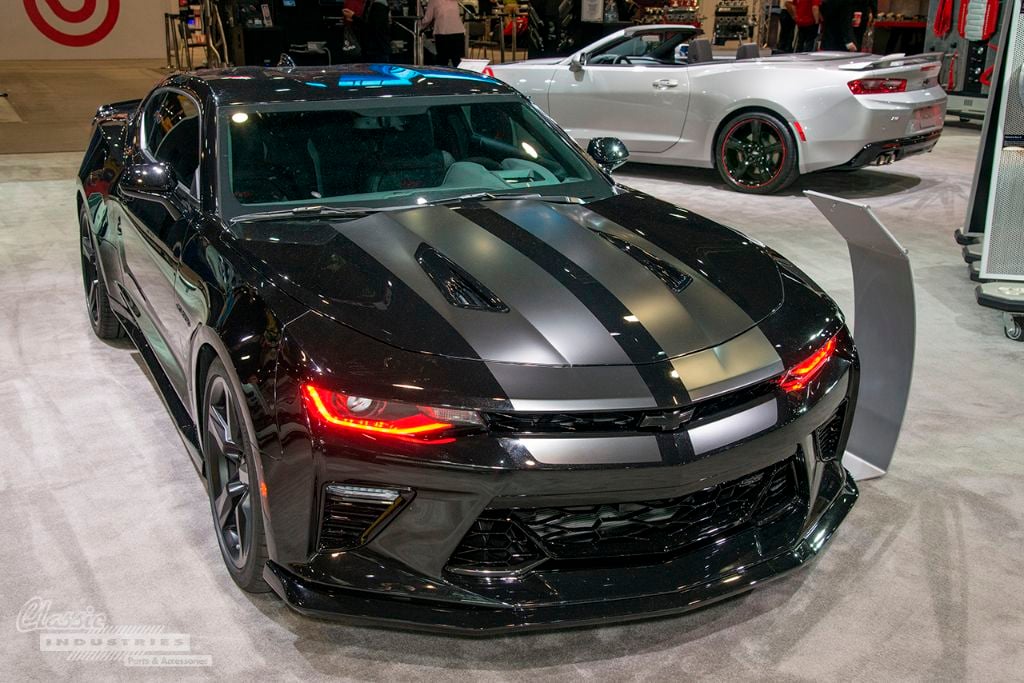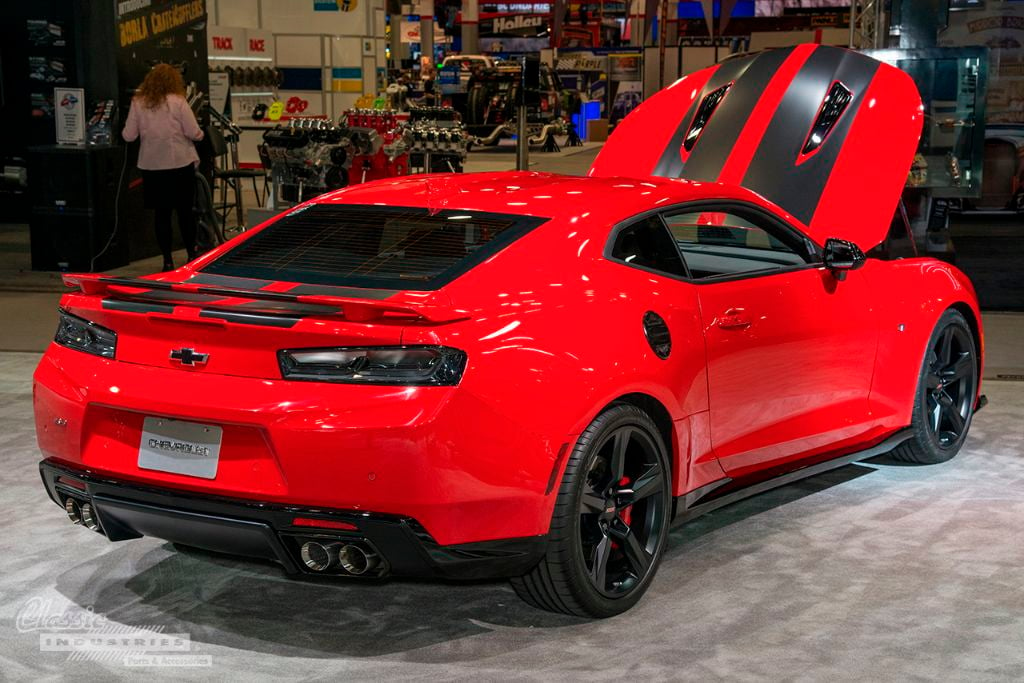 Although there were quite a few second-gen, fifth-gen, and even third-gen cars at the show, the first-gen 1967-69 Camaro remains the mainstay. Inside the SEMA 2015 Convention Center, we found first-gen cars of just about every style—even some we've never seen before, like the extreme wheel and tire application on the grey '67 below.
Fortunately, there were plenty of cars for those of us who prefer more conservative resto-mods. Check out the complete gallery below, and let us know in the comments which Camaro is your favorite from SEMA 2015.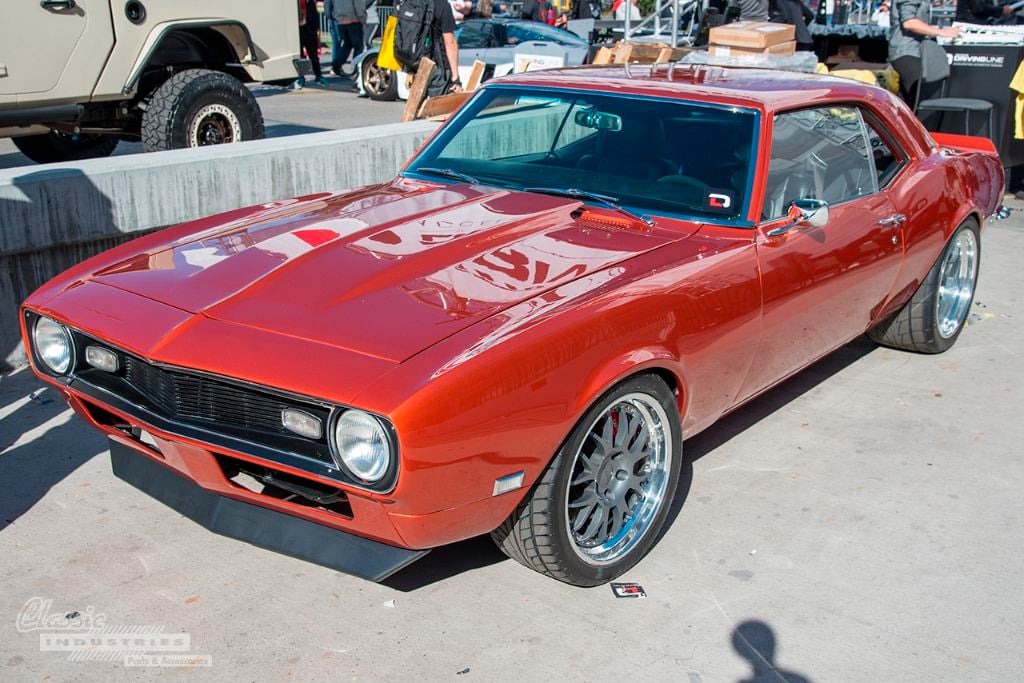 Have any of these builds given you ideas for your classic Camaro? If so, check out our free catalog below, and get the parts you need to make your Camaro stand out.