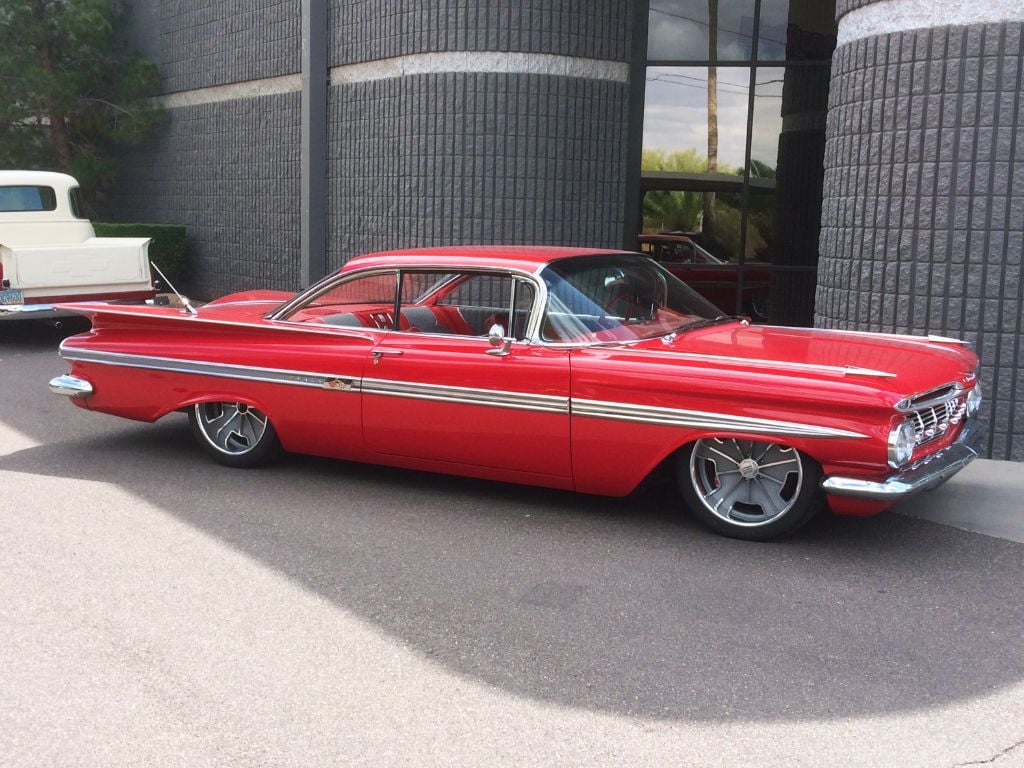 The Chevrolet Impala arrived in 1958 as an upscale alternative to the Bel Air, creating a more competitive mid-price ride with a sporty demeanor. With its cool crossed checkered flags and distinctive silhouette, the Impala quickly became Chevrolet's widely recognized flagship nameplate. Those old enough to remember the era understand '58 was a standalone model year, styling-wise, with a new X-frame chassis underneath that would remain a GM mainstay through 1964.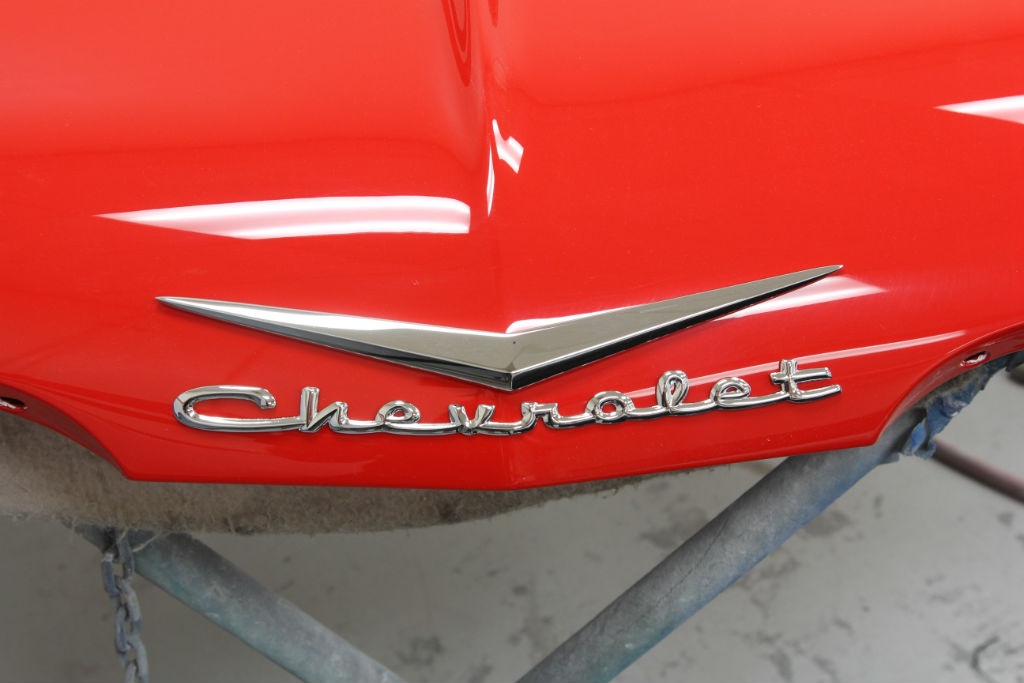 The all-new '59 Impala's futuristic styling completely eclipsed everything in the marketplace. This model's overwhelming presence made it an awe-inspiring mode of transportation. So, it made perfect sense to take a '59 Impala two-door hardtop and give it an incredible makeover.
With the help of Classic Industries, Hot Rods by Dean in Scottsdale, Arizona took this rust-free diamond in the rough and, working closely with Street Rodder Magazine, turned it into an enviable ride. Because there were minimal corrosion issues, Hot Rods by Dean was able to get right to body work and paint without significant hurdles.
Dean Livermore founded Hot Rods by Dean in 2001 and quickly cultivated a policy that each project should be a mutually creative and rewarding effort for everyone involved, from in-house specialists to the vehicle's owner. This isn't just about car building, but also creating a rolling work of art everyone gets to see when you're on the open road.
In 2005, Hot Rods by Dean was asked to build the Amsoil/Street Rodder '36 Ford three-window coupe for the Road Tour. He tells us he is honored to have been asked again to tackle the '59 Impala for 2014. Dean mentions, "This year's Road Tour Impala reflects where the custom car market is going. Oh sure, enthusiasts will always want to build traditional hot rods, however, the trend is toward the classic cars and muscle cars baby boomers grew up with in the 1950s and 1960s." Boomers want the styling, yet want more than just a weekend ride—they want to hit the road in a more comfortable and efficient way.
"Oh sure, enthusiasts will always want to build traditional hot rods, however, the trend is toward the classic cars and muscle cars baby boomers grew up with in the 1950s and 1960s." - Dean Livermore

Dean sees the '59 Impala as a terrific choice because there is so much you can do with it from a custom standpoint, all the while retaining a factory appearance. He adds, "The Impala is excellent from a functional point of view because it is roomy." You can load a summer's worth of luggage in the massive trunk (like the days when we used to sneak people into the drag strip or drive-in movie).
Building a '59 Impala street rod with modern technology weaves the great benefits of durability and efficiency into mid-century style and good looks. Roll this beast up alongside any present-day vehicle and it's not a fair fight. Dean comments, "This Impala isn't about just showing, but driving like it has never been driven before." As Dean's team puts final touches on this ride, it becomes clear it can be driven anywhere. You can load six people into this post-war hardtop, and go anywhere in comfort.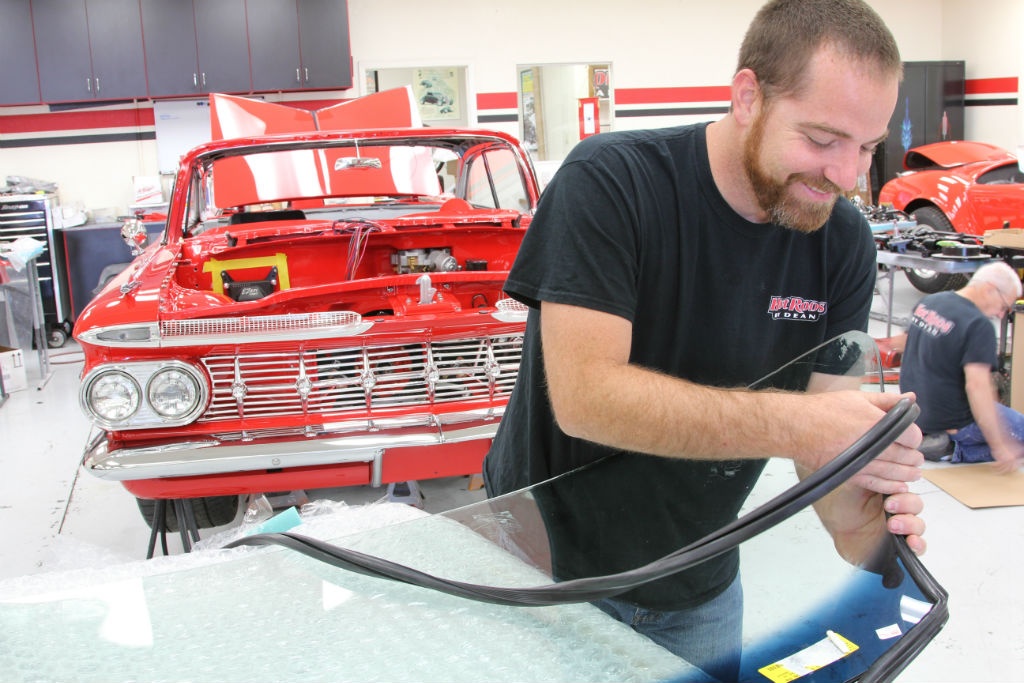 As you might imagine, Hot Rods by Dean and Street Rodder opted not for the legendary small-block Chevy, but the GM powerplant of choice in the new age of restomod—the GM LS series V-8. This new motor yields 550 horsepower along with the efficiency of Inglese fuel injection.
The Shaver Racing built LS is controlled by FAST, cammed by Comp, and fitted with Scat internals. No LS build would be complete without ARP fasteners. An Aeromotive fuel system keeps the LS well-fed.
You would never install an LS mill without the benefit of overdrive, which comes from a Hughes Performance 4L80E splined via a Dynotech driveshaft into a Roadster Shop Fast Track 9-inch with 31-spline axles and fully independent rear suspension.
The Roadster Shop's Fast Track system isn't just a suspension package, but an entire custom-built chassis designed to be a vast improvement over Chevrolet's original X-frame. The X-frame just doesn't provide the rigidity available from the new Fast Track Frame. If you're building a modern hot rod from scratch, this is the only way to go.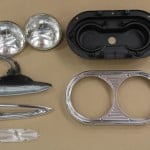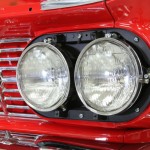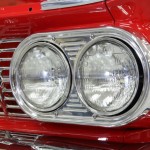 Classic Industries makes it possible to completely restore the 1958-64 Chevys because of their huge selection of reproduction parts available for these cars. The Hot Rods by Dean/Street Rodder Road Tour Impala is clad in PPG Ferrari Red, and built on the high tech Roadster Shop Fast Track chassis just mentioned. It rides on cool Circle Racing wheels wrapped in Michelin rubber.
The real beauty in the way this classic Impala has been executed, is in the way factory original and restomod work together. Great respect has been shown to this car's original lines. It doesn't just roll down the road, it sweeps down the superslab in an atmosphere of elegance as GM's corporate stylists envisioned more than a half century ago.
By the time you read this, the AMSOIL/STREET RODDER/Hot Rods by Dean '59 Impala will be blazing a trail across the country in the company of great hot rodders everywhere. Tour Leader Jerry Dixey and a close knit group of enthusiasts have already left San Antonio headed back west to Southern California. And this, friends, is just the beginning of the fabulous 2014 AMSOIL/STREET RODDER Road Tour.
Building this high-tech mid-century Impala was proof positive you can weave a slick combination of nostalgia and current technology without negatively affecting the car's original style. For help finding the restoration and performance parts and accessories for your project, whether it's an Impala, Tri Five, Nova, Camaro, Firebird, Truck, or Mopar, visit the Classic Industries website. You can browse for the part you are looking for or order your own free catalog today!
If you'd like to participate in the Road Tour, go to www.streetrodder.com or call the Road Tour Hotline 1-800-664-1362.
Scroll down for additional images of the 59' Impala build.