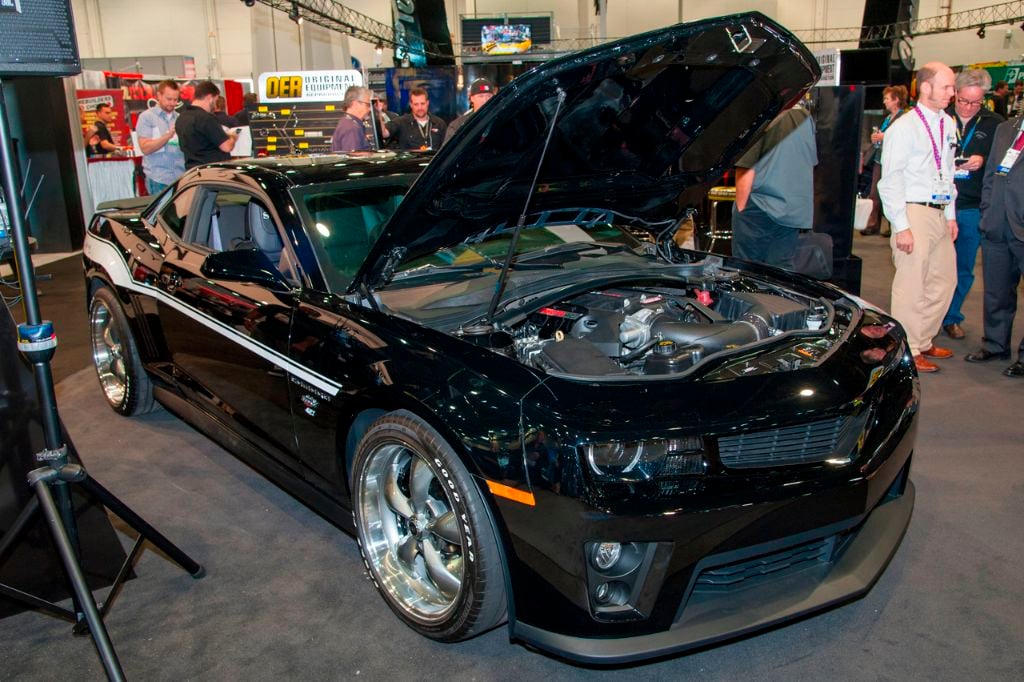 Today Classic Industries drew large crowds with a groundbreaking unveiling at their SEMA Show booth. At 10:30am sharp, members of the press and automotive industry surrounded the covered car, and the veil was removed to reveal the all-new 2015 Yenko / SC 427 Camaro.
This special-edition Camaro boasts a formidable 700hp supercharged LS7 engine, high-performance suspension, aggressive wheels and tires, and a number of visual upgrades to set it apart from the pack. The "All-American Supercar" was created by world-renowned builder SLP Specialty Vehicles, and will be made-to-order for each buyer. This particular example features sleek black paint with white Yenko graphics on the hood and sides.
Only 50 Yenko Camaros will be produced for the 2015 model year, and based on the overwhelming media response, these limited-edition cars will likely be sold in no time.
Check out the gallery before for more photos from the unveiling.
More information about the new 2015 Yenko / SC Camaro will be available via SLP at www.slpcars.com.