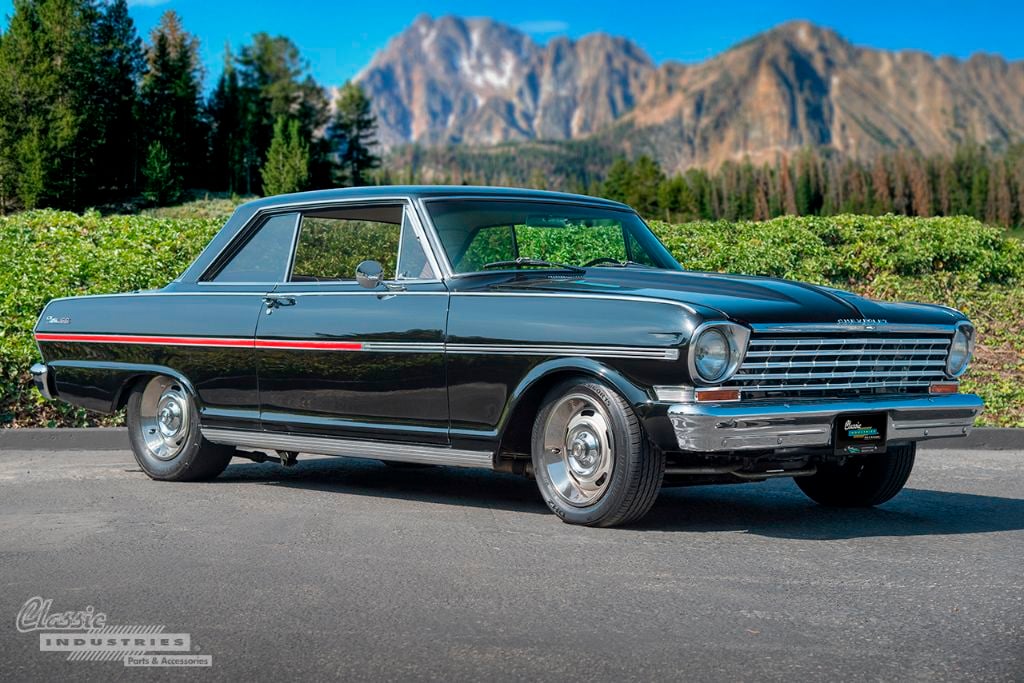 After its release in 1962, the first-gen Chevy II / Nova didn't exactly scream "muscle car". In fact, the first 1963 Super Sport model didn't even officially offer a V8 engine. However, plenty of hot-rodders saw the little Nova as an ideal platform for their high-performance ambitions. Soon, V8 swaps were common, and before long, many dealers were offering to drop small-block engines into their new Novas for an additional fee. These lightweight V8-powered cars became hugely popular among enthusiasts, and thus a muscle-car icon was born.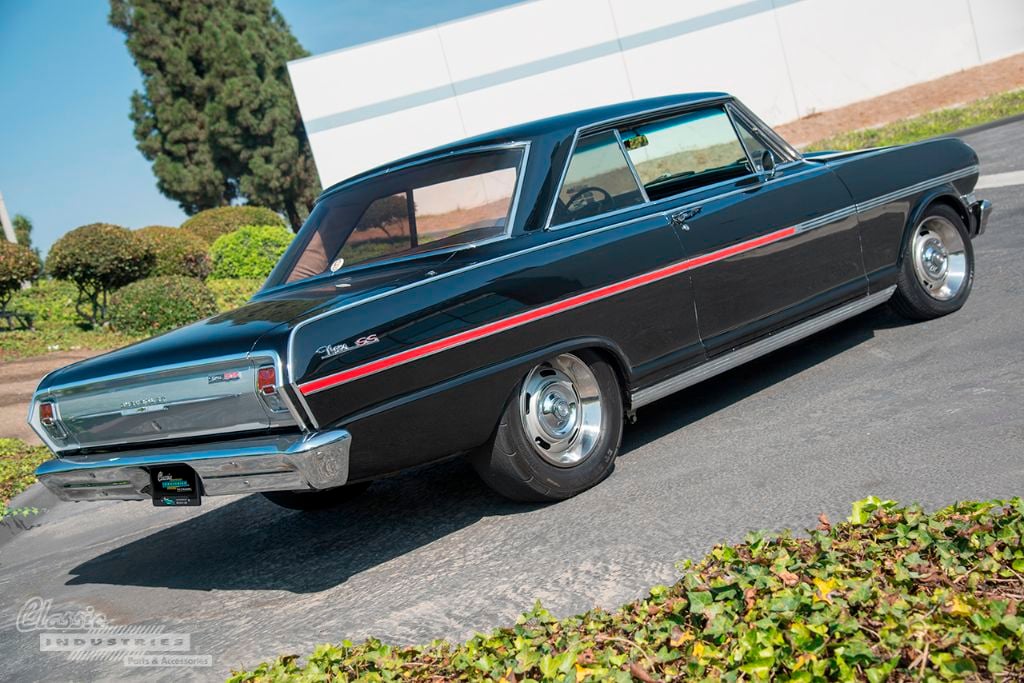 This spirit of shoehorning a big engine into a small car is readily apparent in the '63 Chevy Nova SS pictured here. The owner, Gregory Thurmond, purchased the car 10 years ago, and has since dropped in a 427ci built small-block engine, 700R4 transmission, and lots of other go-fast goodies. Most people hear the number "427" and assume it's a big block, but in this case, the car is actually powered by a bored and stroked small block engine that produces plenty of horsepower while keeping the car light and nimble. As much as we love big block V8s, the souped-up SBC seems to fit this car's style perfectly.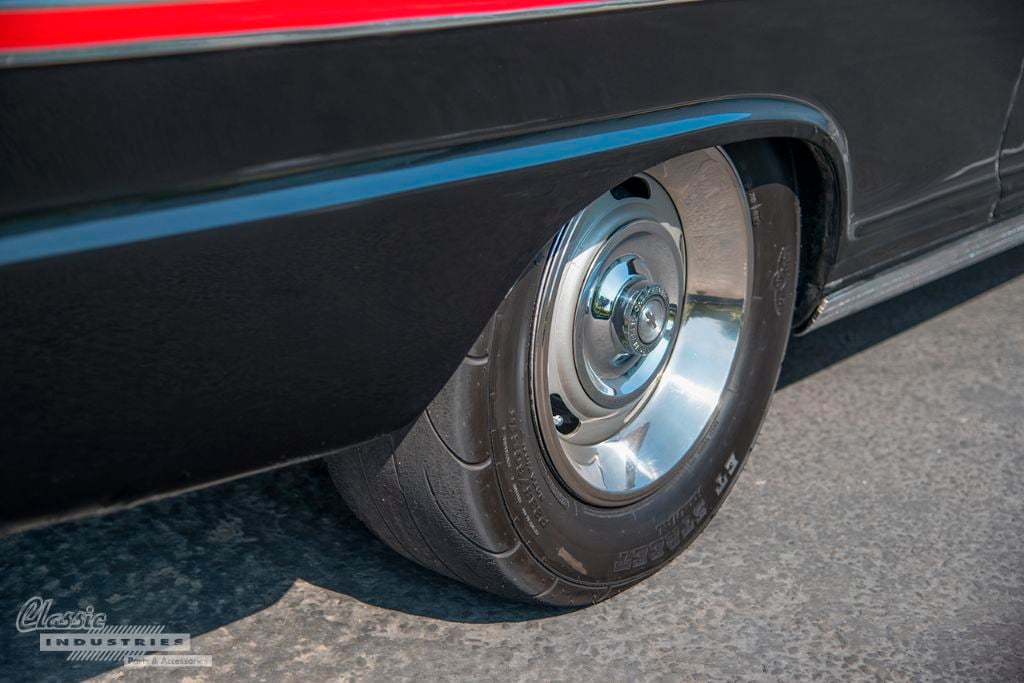 In addition to the power upgrades, this '63 Nova also features a lowered suspension, meatier tires, and a set of trac bars to keep the car stable under hard acceleration. The mirror-finish black paint, bright red body side moldings, and low-rise cowl hood also add to the aggressive look. It's a timeless style that never fails to leave bystanders smiling as Gregory roars by.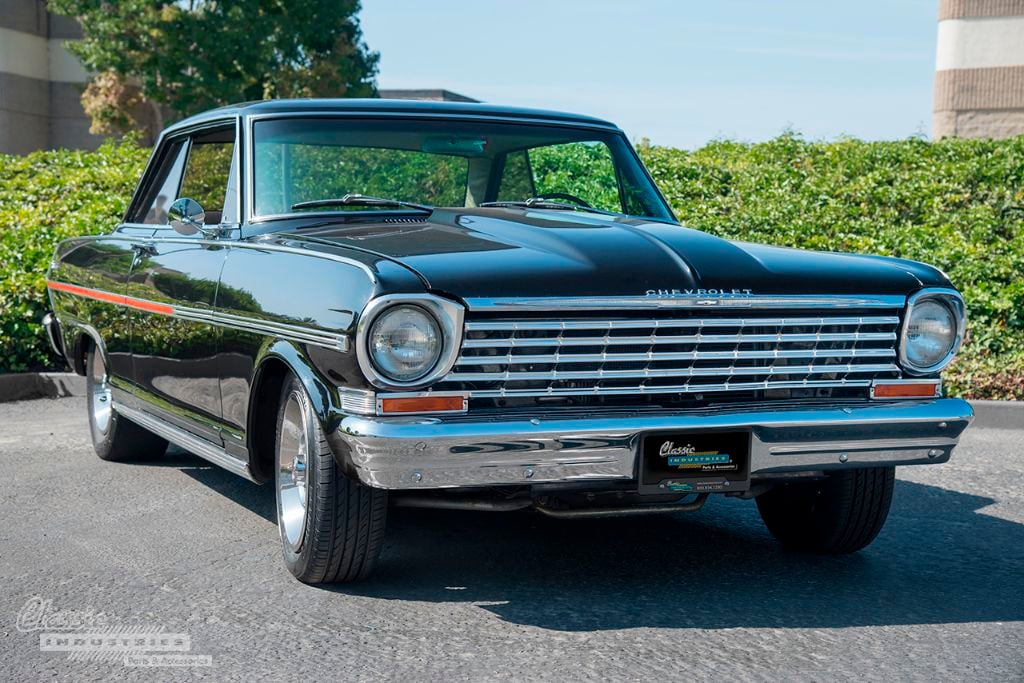 As with most project vehicles, Gregory's Chevy Nova is never quite complete, and he's always making tweaks here and there. Fortunately, when he finds himself in need of parts, he's able to swing by the Classic Industries showroom and pick up whatever he needs. If you've got a Chevy II or Nova project of your own, we can help you, too—click here for a free restoration and performance parts catalog.