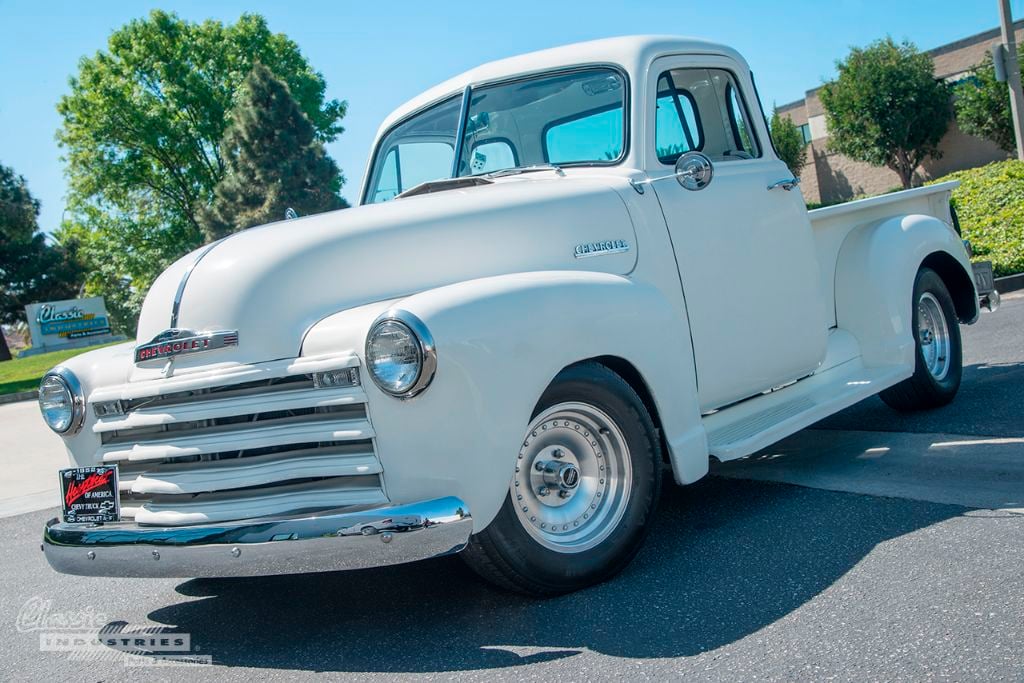 There's something special about classic Chevy trucks—these utilitarian vehicles were designed for an undignified life of hard work, dings, and dents. However, thanks to caring owners and meticulous restoration work, now they can live on in their original glory. Seeing a pickup that's more than 60-years-old shining in the California sun always makes us smile.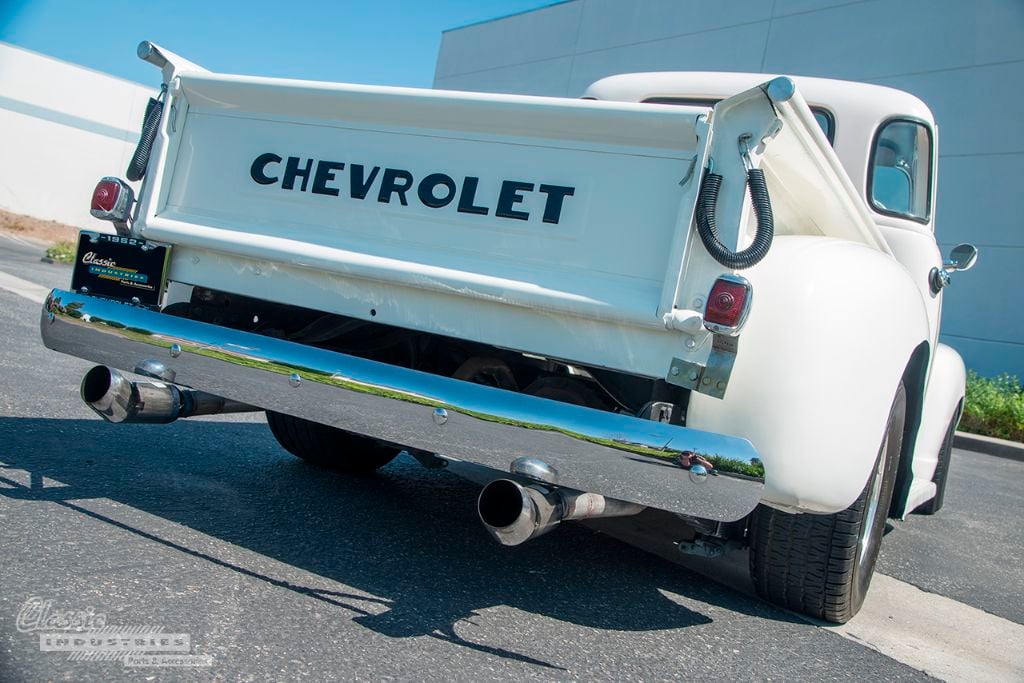 The white 52 Chevy truck seen here belongs to Rick Rodriguez, of Westminster, California. Rick brought the truck by the Classic Industries Retail Showroom to pick up some replacement parts, and we took the opportunity to chat with him about his pickup.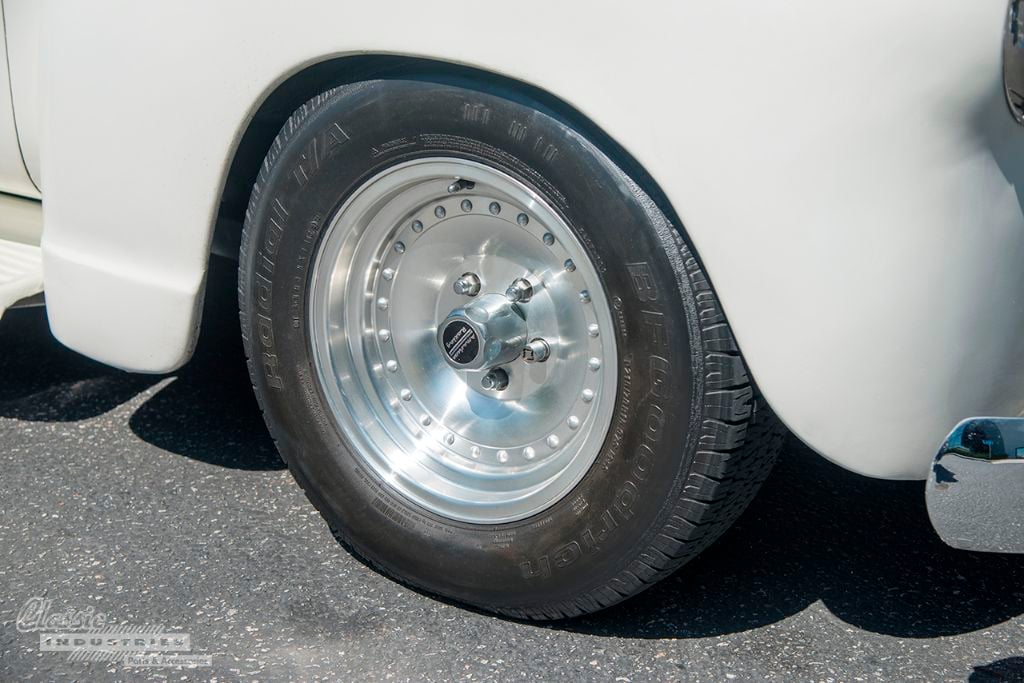 Rick says he's a relatively new owner of this Chevy, and that he bought it from a friend about a year ago with most of the restoration work completed. Of course, with a vehicle of this vintage, there are always various odds and ends that need to be taken care of, and Rick is tackling them over time. However, he tells us that he loves the truck and enjoys driving it each day.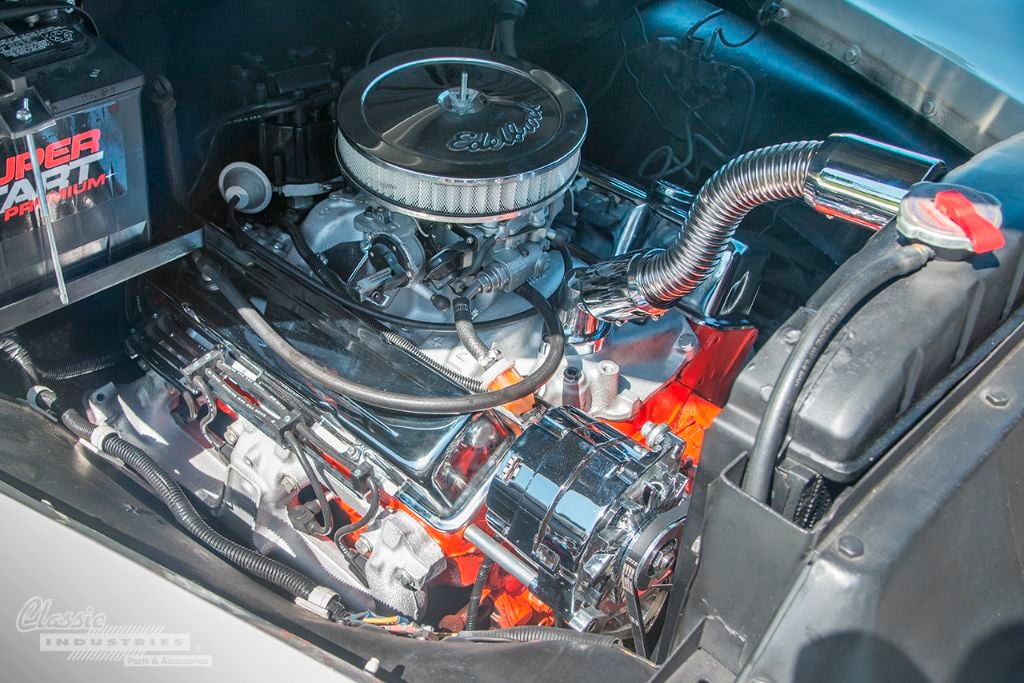 Under the truck's large hood, there's a rebuilt and upgraded 350ci V8 with a TH-350 automatic transmission. The truck sounds great with a custom dual exhaust, and cruises effortlessly at freeway speeds. Lowered suspension and American Racing Outlaw wheels give the truck an aggressive stance without compromising ride quality.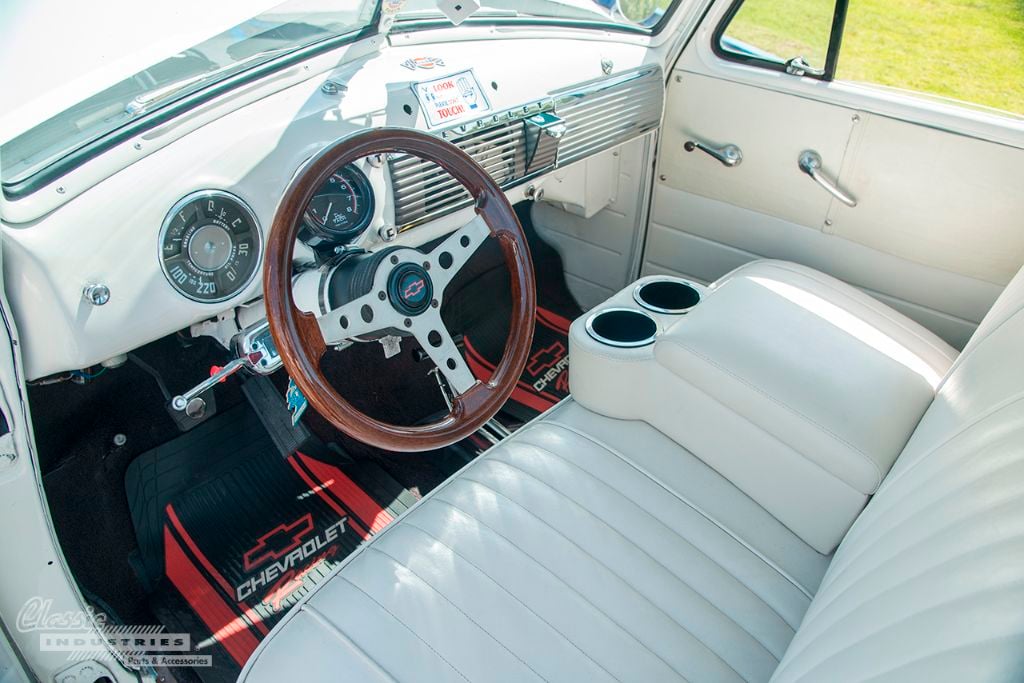 Inside the cab, you'll find black carpet, clean white upholstery, and a wood grain steering wheel. Simple and functional, just the way Rick likes it.
If you have a classic Chevy or GMC truck of your own—whether it's a recent acquisition or something you've been working on for decades—Classic Industries has all the parts and accessories you need to get it back to like-new condition. Click the button below for a free full-color parts catalog for your truck.