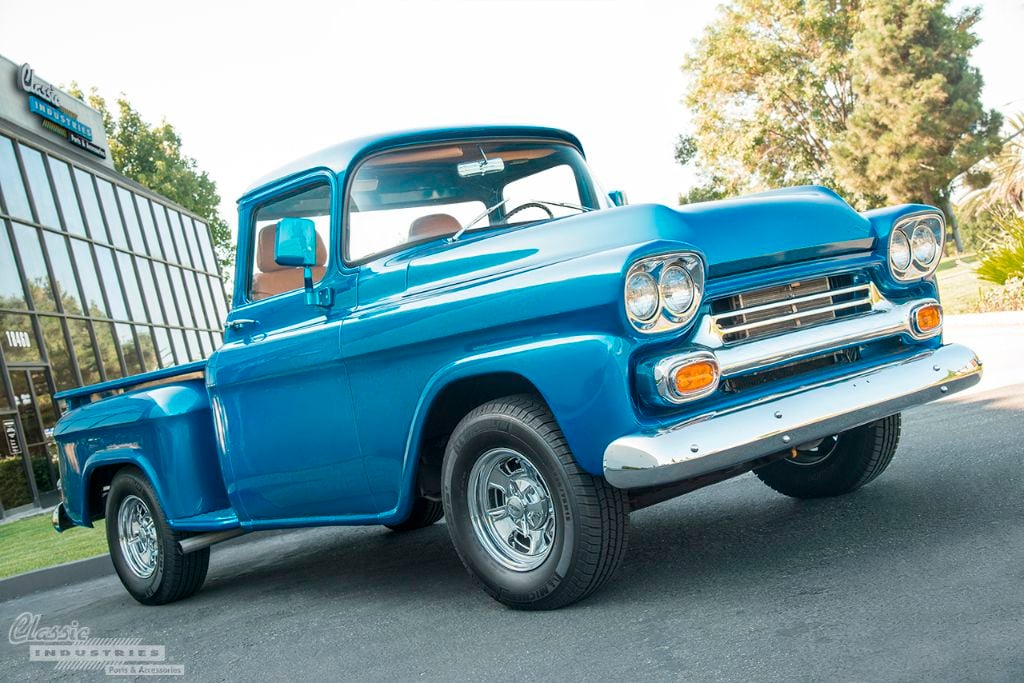 One of our favorite aspects of classic trucks is the diversity of their designs. Unlike today's trucks, which seem to have become relatively boxy and homogeneous, these vintage models often feature distinctive styling cues and sleek aircraft-inspired lines. Now that trucks have become all about masculinity and "tough" looks, observing the smooth curves of a 1950s pickup is like a breath of fresh air.
This cool blue 1958 Chevy stepside rolled into our showroom parking lot one morning, and we had to get a closer look. The truck's owner, Frank Butler, is a retired peace officer from Norwalk, California. Frank tells us he picked up the former farm truck in need of some TLC, and spent the last four years restoring it in his garage. We were also pleased to hear that this stepside was rebuilt almost entirely from Classic Industries parts.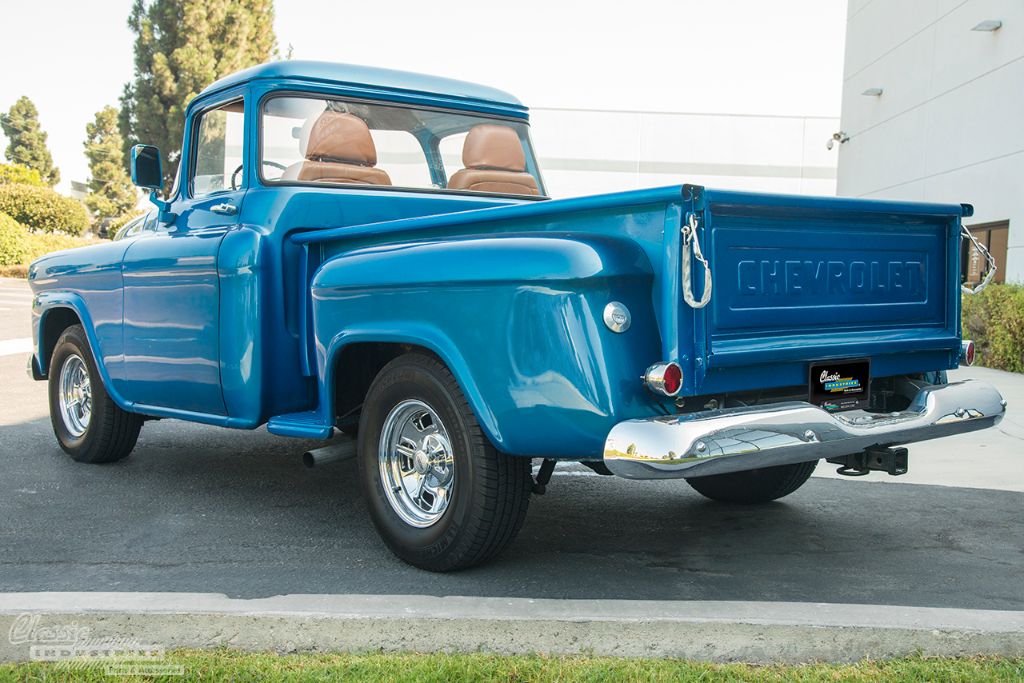 Frank says he chose to build the pickup in "OE style with custom touches," and we think that's an apt description. Its blue metallic paint comes from a Corvette, but it looks as if it would have fit in well back in '58. The Chevy's graceful wheel arches are filled nicely by Cragar Street Pro wheels and Michelin tires, and the dual side-exit exhaust has a nice rumble without sounding overly aggressive. Step inside the cab, and you'll see tan leather bench seats and a Dakota Digital instrument cluster.
Now that he's retired and his truck is mostly complete, Frank is able to drive his vintage stepside every day. Sounds like a pretty nice way to spend retirement, if you ask us.