For younger guys like Andres Vasquez, of Santa Ana, California, the rising value of classic muscle cars can make it difficult to find a project vehicle that's affordable. This is especially true of iconic models like the '70 Camaro Z28. Over the last few decades, the value of these cars has skyrocketed.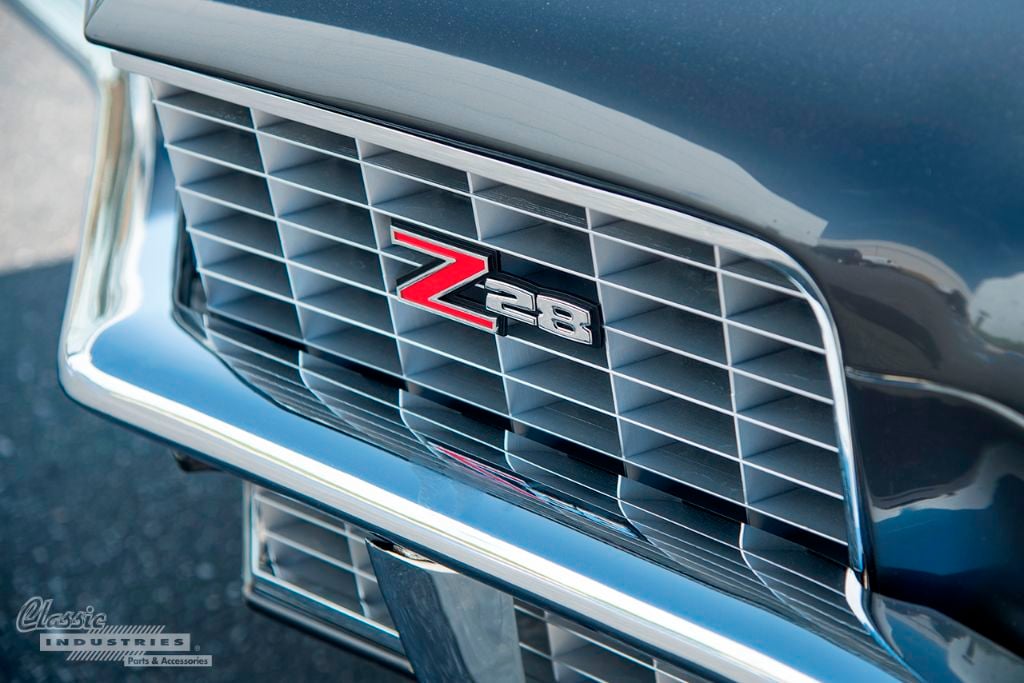 It would be easy to move on to a newer and more attainable project vehicle, and this is often what happens. However, when there's a will, there's a way, and Andres refused to let go of his dream to own a 1970 Z28.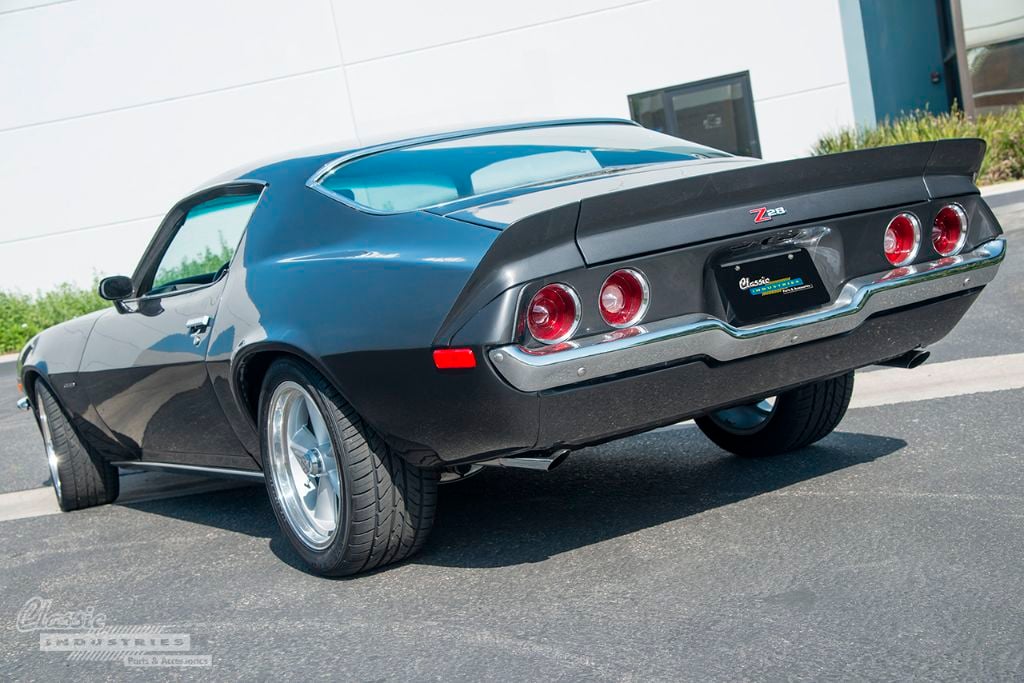 In Andres's case, this meant finding a Z28 that was in rough condition, and had been overlooked by other restorers and collectors. He eventually found the car seen here, but at the time of purchase, it was pretty much just a bare shell. On top of this, it had some old crash damage that needed to be repaired.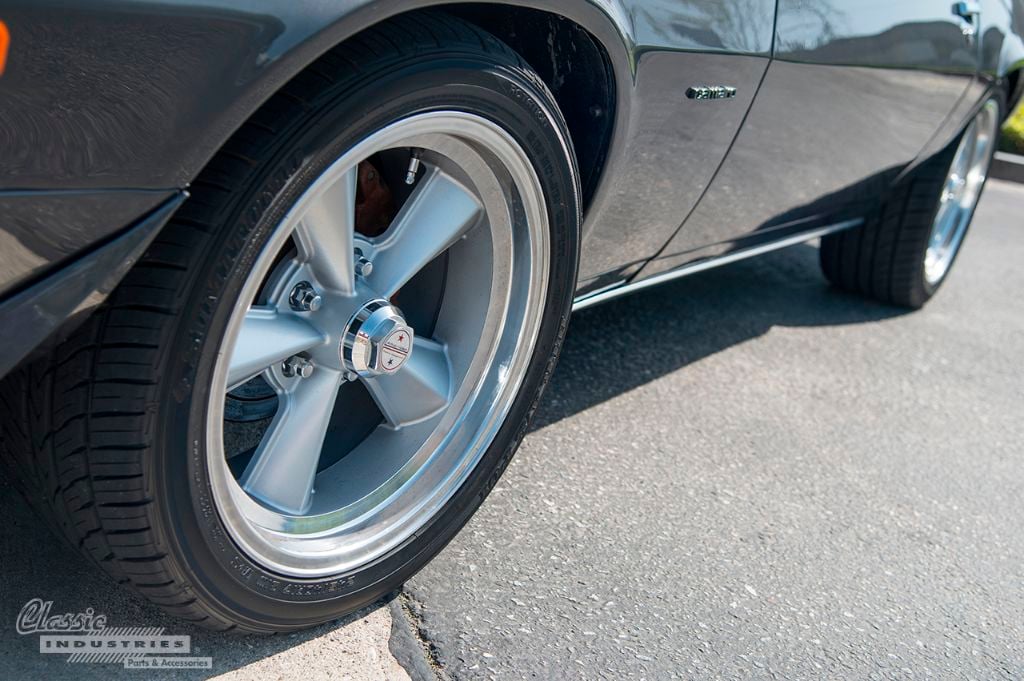 Refusing to be deterred, Andres took on the project, spending over a year restoring the classic Camaro to the condition it's in now. He tells us he spent countless hours scouring the Classic Industries Camaro parts catalog, and bought all the parts he needed at our retail showroom.
After scrimping and saving several thousand dollars, he had all the parts he needed, and installed them in his garage. Under the hood, the original 350ci V8 has been cleaned up, and is paired with a Muncie 4-speed manual.
The '70 Camaro Z28's exterior was resprayed in an attractive shade of charcoal grey metallic, and paired with fresh chrome accents and 17-inch American Racing wheels. The car's interior was also re-carpeted and re-upholstered, although it's still a work in progress with missing door panels and a few other absent small parts.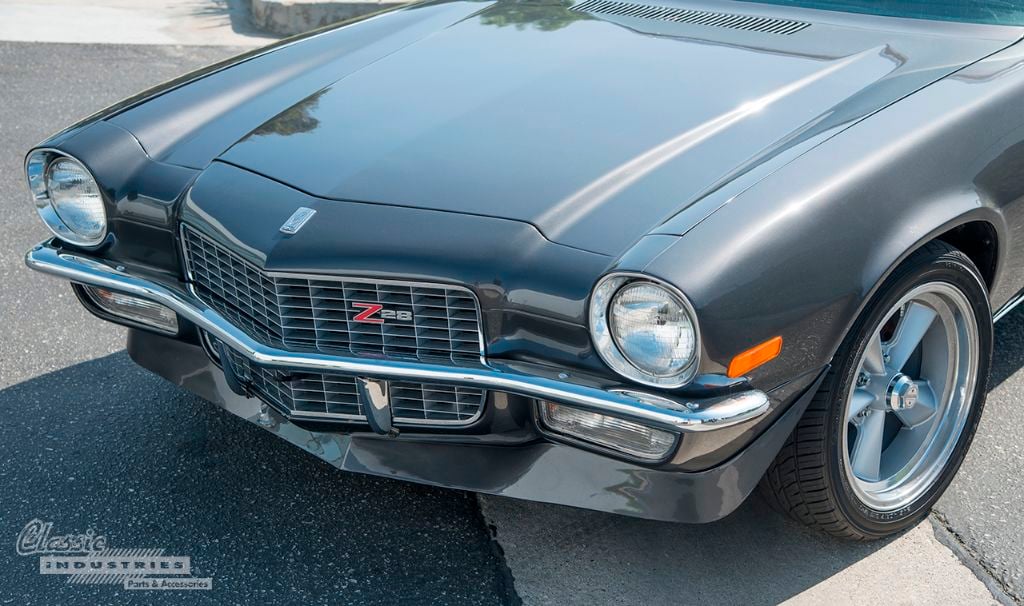 Andres loves cruising in his Z28, and rowing through the gears of the Muncie transmission. It wasn't easy to come by, but he's glad he saved the money to finally afford his dream car. With the restoration almost complete, he couldn't be happier with his Camaro.
If you've got a classic Camaro, whether it's a first-gen, second-gen, third-gen, or later model, Classic Industries has all the parts you need at competitive prices. Click the banner below to get a free full-color Camaro parts catalog.