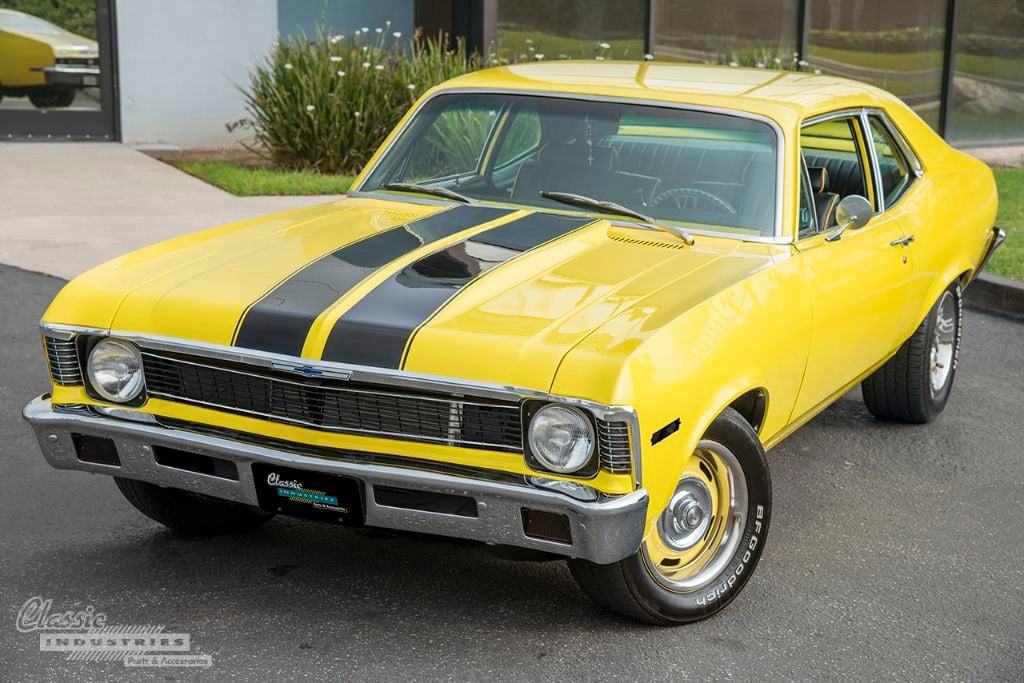 In nature, bright colors often indicate danger. Many venomous snakes and poisonous insects wear vibrant shades of crimson or indigo, warning potential predators that messing with them will be a losing battle. In much the same fashion, Christian Tovar's shocking yellow 1972 Nova SS sets the tone for other cars it rolls up next to. This yellow car has "try me, I dare you" written all over it.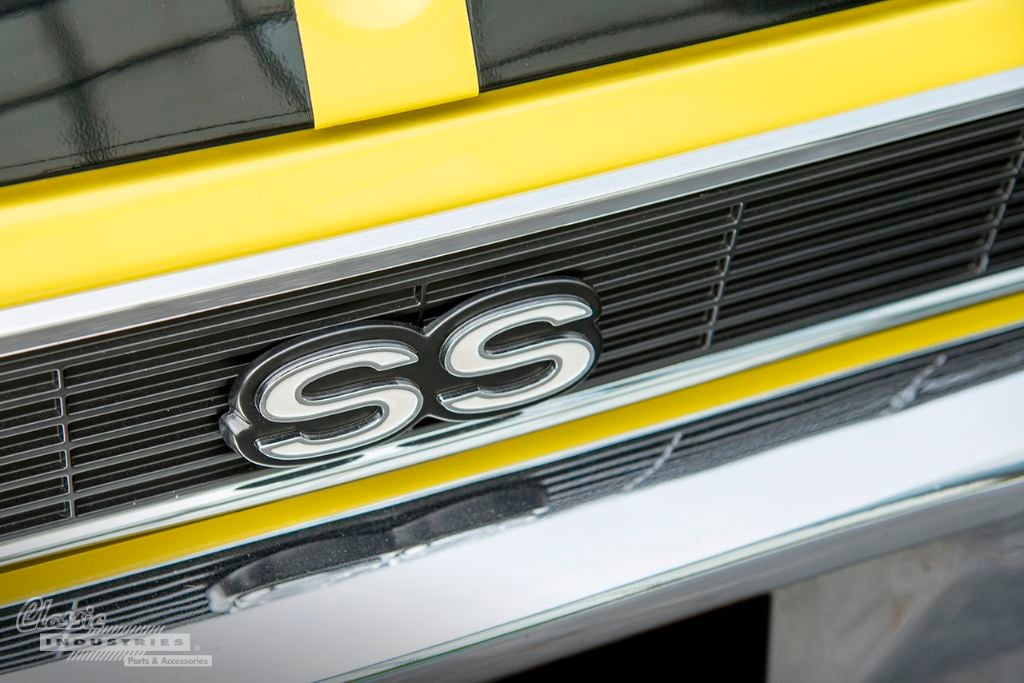 Christian's Nova restomod was recently rebuilt as a father-son project between Christian and his dad, who owns a wheel alignment shop. The pair bought this car from Christian's aunt and uncle, and restored it over the course of a year using parts from the Classic Industries Chevy II / Nova catalog. Christian tells us he drives it frequently, and has had several very tempting offers to buy it, but he enjoys it too much to let it go.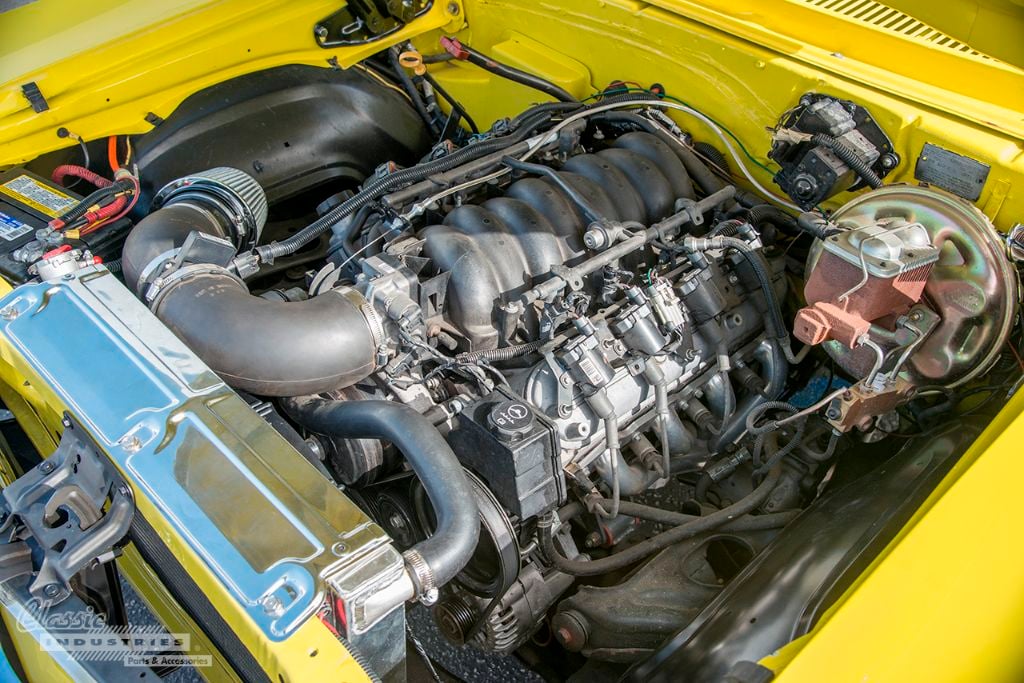 Under the car's hood, you'll find the old small block has been replaced by a modern LS1 engine, paired with a 4L60E automatic transmission. This V8 yields what most people would consider plenty of power for this Nova, but Christian tells us he still wants more. So, he's currently building a high-performance supercharged LS3 that will really obliterate some rubber.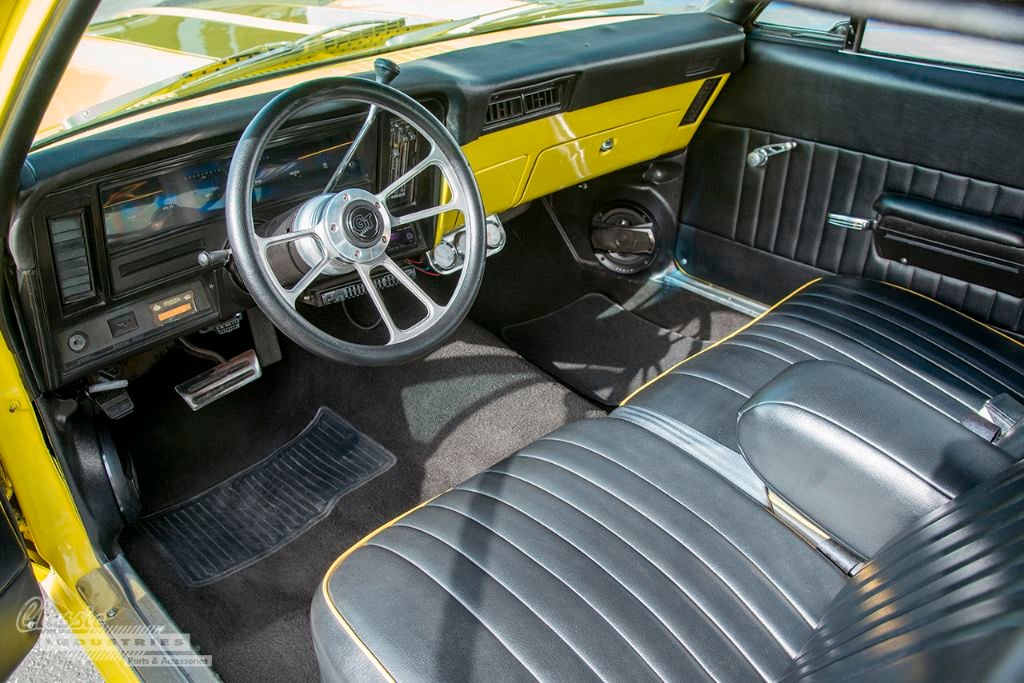 Inside the restomodded Nova, the exterior color scheme is continued, with yellow dash sheetmetal and yellow piping on the black leather seats. Small touches like the billet steering wheel, machined window cranks, and a Dakota Digital instrument cluster help give a modern feel. There's also an updated sound system that makes cruising more enjoyable.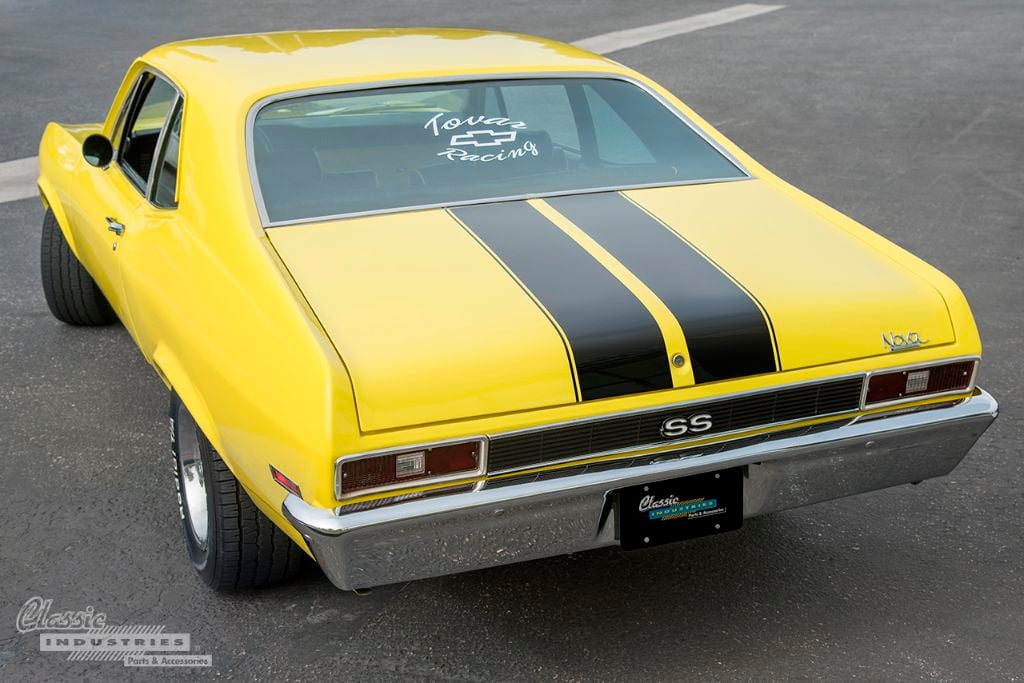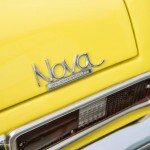 Christian's Nova is an aggressive muscle car in its current form, and once he drops in the supercharged LS3, this thing will be an absolute monster. We can't wait to see the results!
If you have a classic Chevy II or Nova, the Classic Industries catalog can help you restore it, just like it helped Christian with this '72. Click the button below to get your free full-color Nova parts catalog!