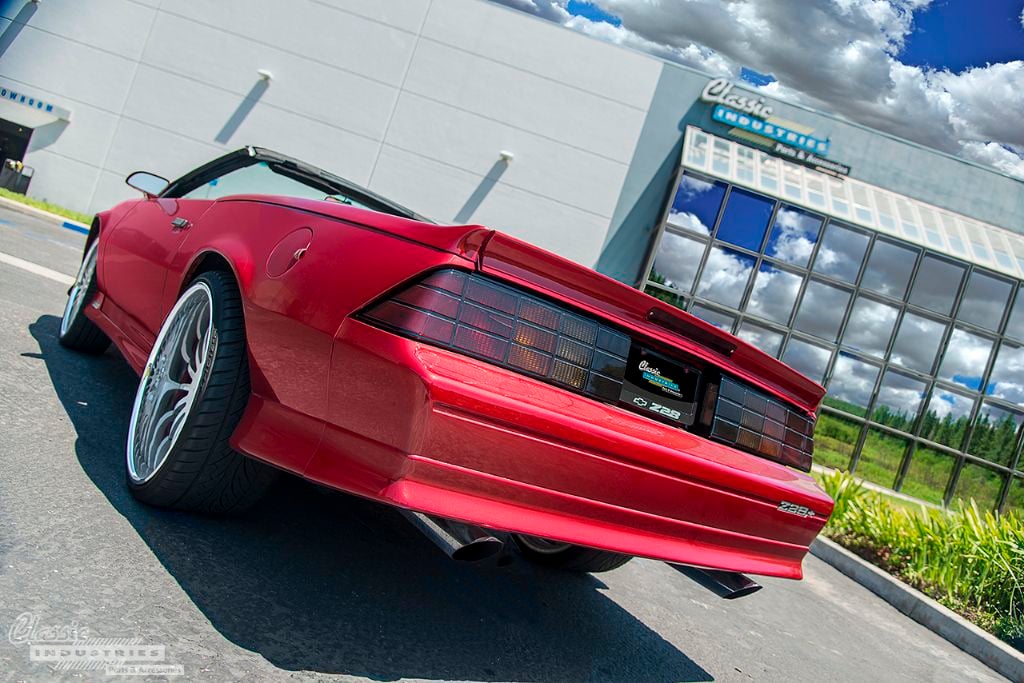 When starting a new classic car project, there are a number of choices to make. Some owners choose to restore every nut and bolt to factory spec, ending up with a vehicle that looks like it just rolled off the showroom floor. Jeromey Campbell, of Huntington Beach, California, was looking for something more distinctive when he started work on this 1991 Camaro Z28 convertible.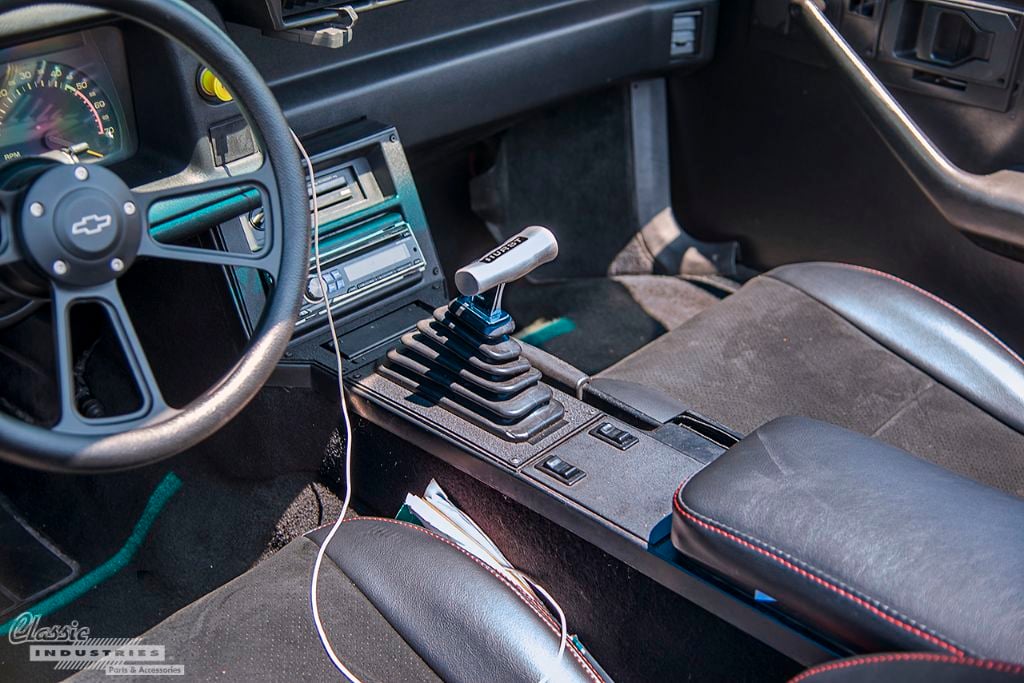 Jeromey purchased the Camaro about 8 months ago, and planned to resto-mod it from day one. The process began with tearing everything apart, and preparing the sheetmetal for a new coat of paint. Rather than choosing a factory color, he expanded his search to other manufacturers.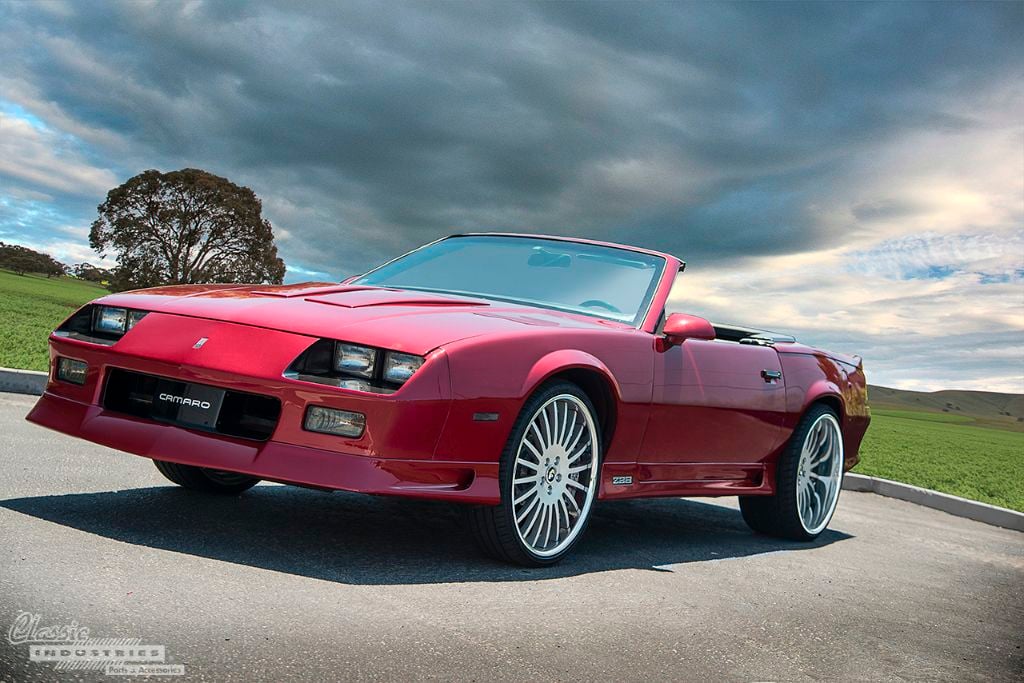 He eventually settled on Ruby Red Metallic, a color originally found on new Ford Mustangs. Some may see repainting a Camaro in a Mustang color as controversial, but you can't deny that the sparkling red hue looks fantastic on this Chevy. To further add to the custom appearance, Jeromey added a staggered set of 22-inch Forgiato wheels.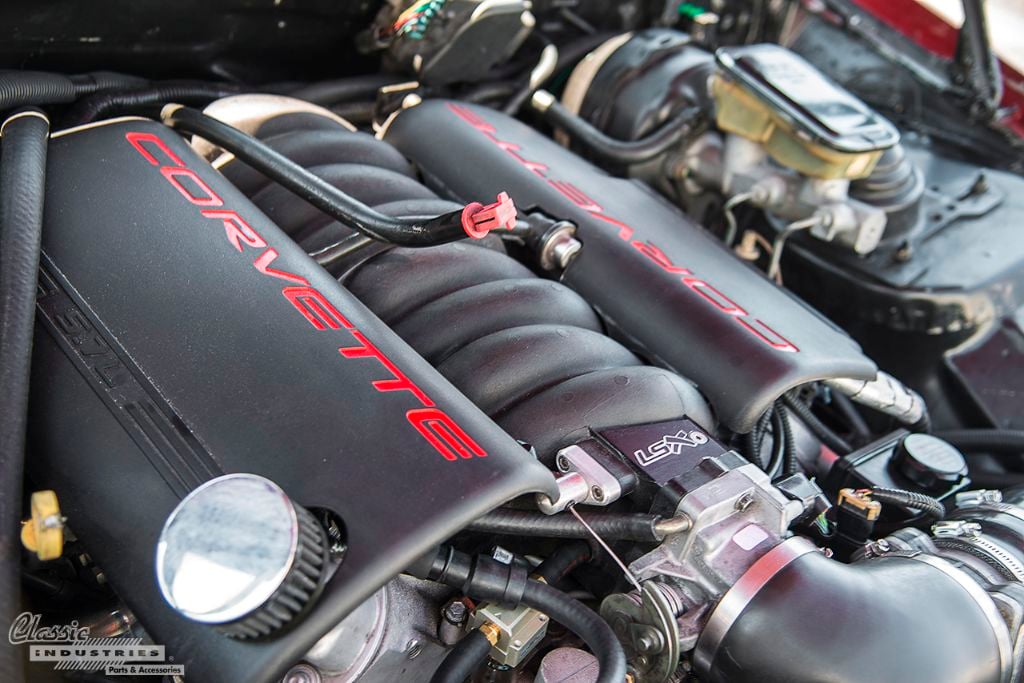 The Camaro's old small block engine was removed in favor of something more modern, specifically a 5.7L LS1 paired with an automatic transmission. The drivetrain actually came out of Jeromey's last vehicle, a 2000 Camaro which was totaled in a wreck. The heart of that car lives on in this build.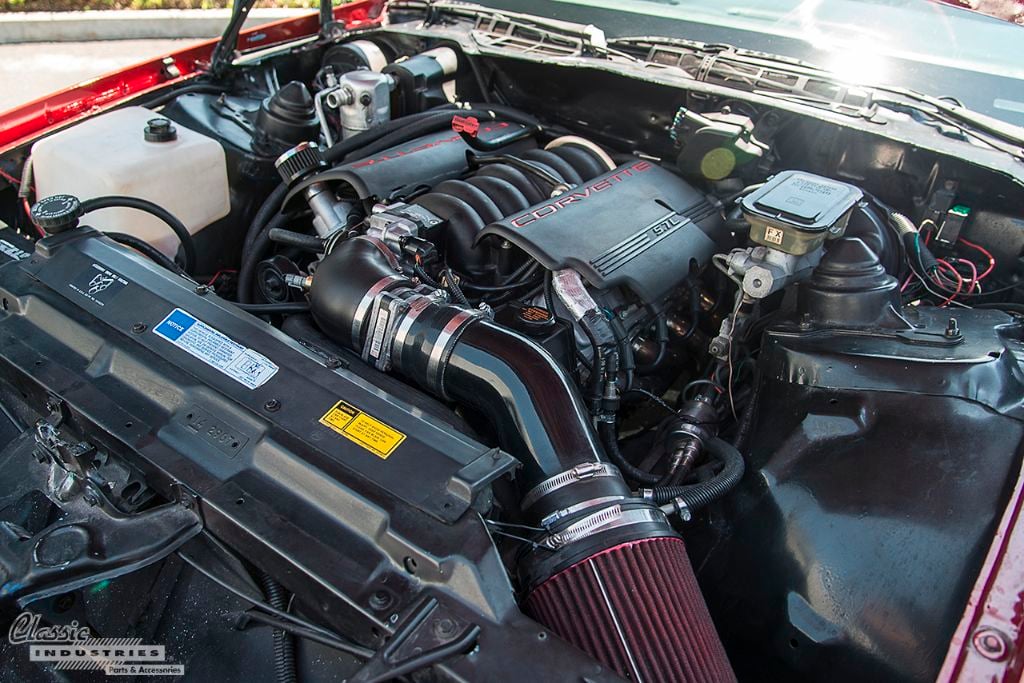 Jeromey says that he found many of the parts he needed to complete this build in the Classic Industries Camaro catalog, including small and hard-to-find pieces like windshield washer parts. After a few months and some elbow grease, he has a custom third-gen that's perfect for cruising by the beach in the California sun.
If you have a classic Camaro that needs restoration, or you simply need a few small parts to complete your build, Classic Industries has your back. Click the button below for a free full-color Camaro parts catalog.