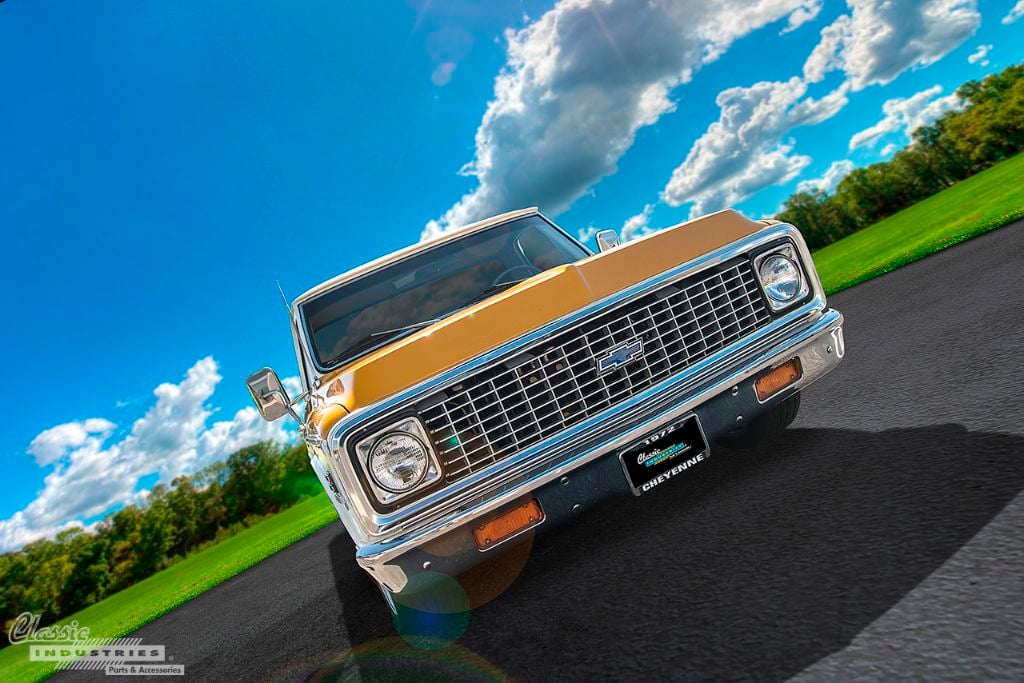 One dollar doesn't get you much these days. You can head down to the local fast food restaurant and buy an item off the value menu, or here in California, you can put about 1/3 gallon of gas in your car. Even at the dollar store, many items you'll find on the shelves cost more than a buck. That's why Robert Henderson, of Costa Mesa, CA, calls his 1972 Chevy Cheyenne the "best deal ever" — he bought it for just $1.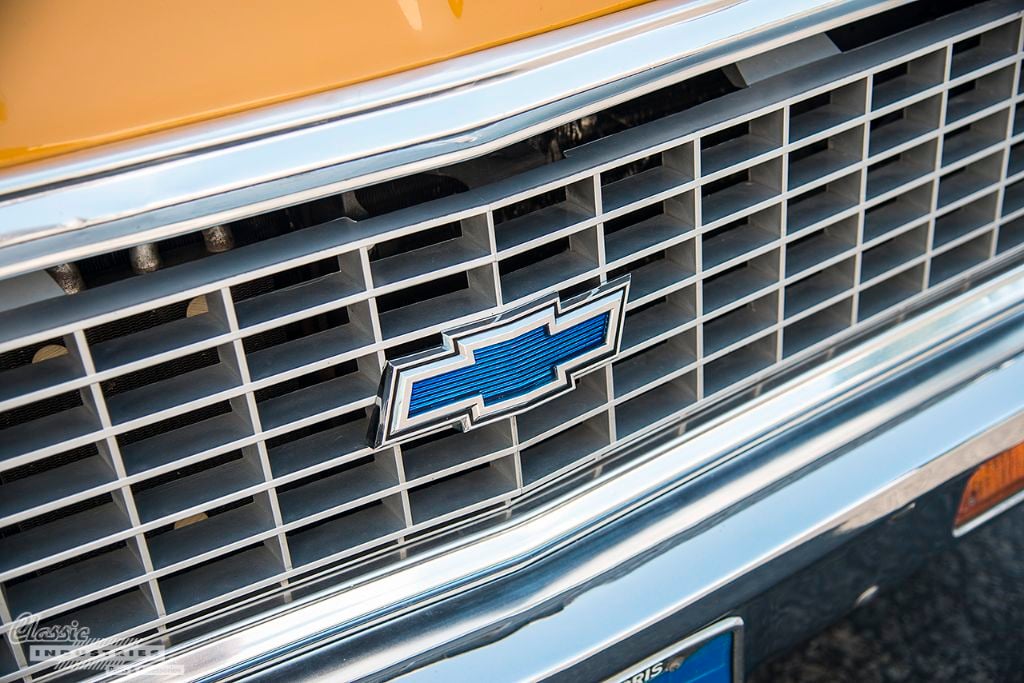 As you might imagine, there's more to the story of this purchase. This truck originally belonged to Robert's grandfather, who bought it brand new in March 1972 for $4,010. Robert's grandfather drove it almost every day for the next 40 years, racking up nearly 500,000 miles. In 2013, he finally decided to let the truck go, and generously passed it on to Robert for a measly $1.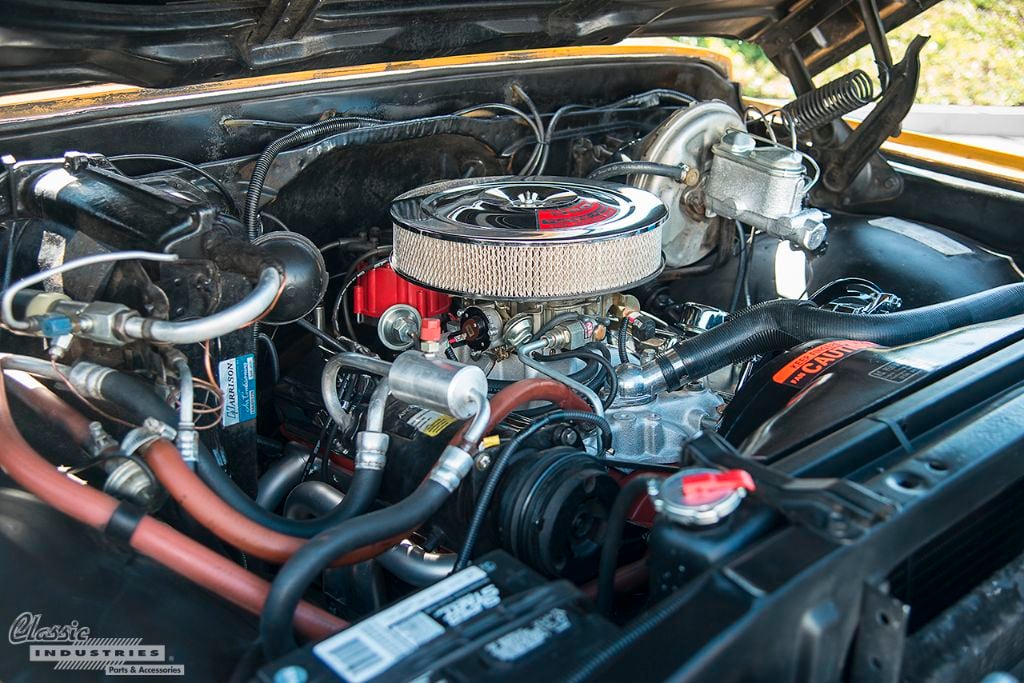 Robert writes, "Since becoming the new and very proud owner, I have upgraded the motor/trans/suspension/wheels/tires/tint but plan to keep the body and interior just as it is." The truck now features a GM Performance 350ci crate motor with a few tasteful performance mods, a TH-200-4R transmission, and 3.73 rear end with Positraction. The 1972 Chevy Cheyenne has been lowered via new spindles, leaf shackles, and lowering springs, and rides on 20x8 and 20x10 Ridler Series chrome wheels wrapped in Toyo tires.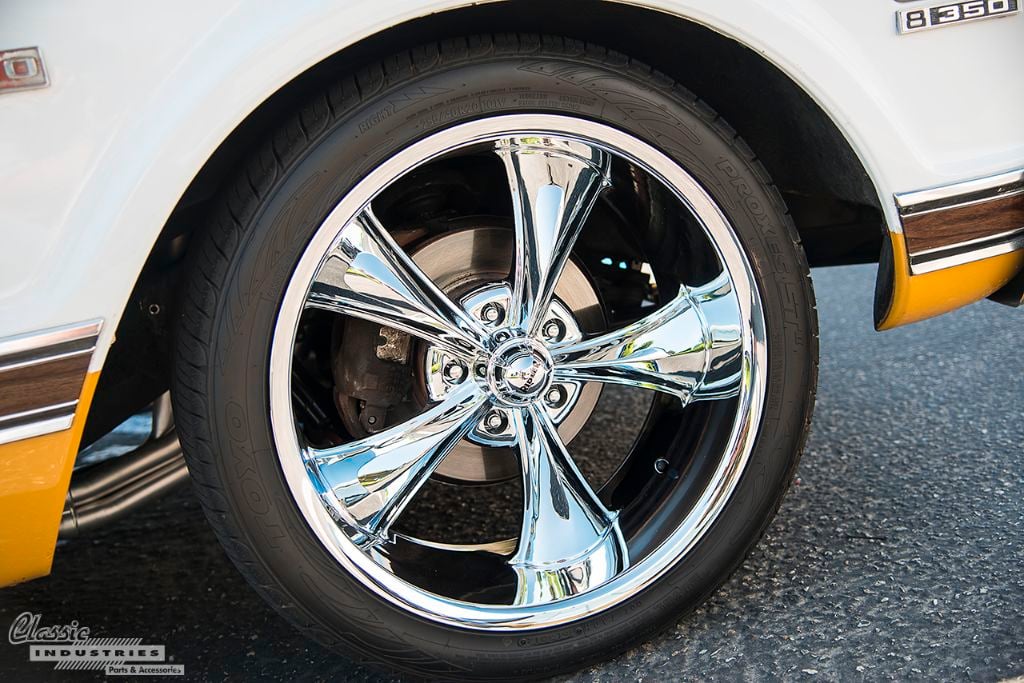 The Cheyenne's body is mostly stock, although it was repainted in the original White/Ochre two-tone in the mid-1990s. A chrome diamond-plate rear bumper and spray-on bedliner are the only noteworthy body mods. Inside the cab, the bench seat and dashboard were restored in the early 2000s.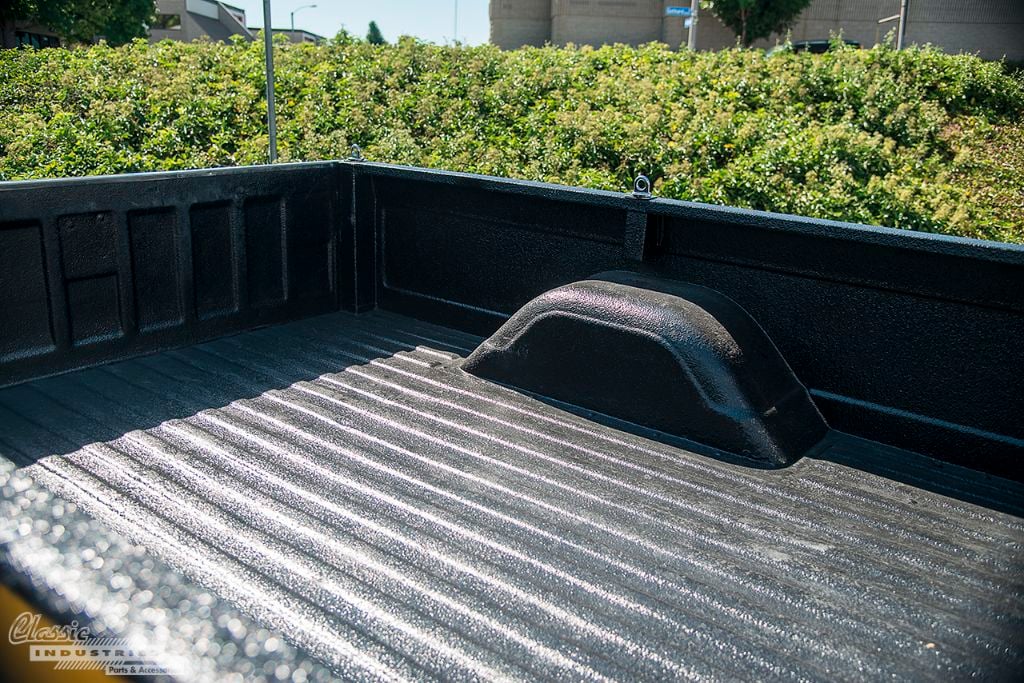 Robert tells us his grandfather is thrilled to see his old truck on the road after all these years. "I still drive the truck often and use it for many activities, it does not sit in the garage until the next car show." Despite its chassis seeing more than 497,000 miles, this classic Chevy pickup is still going strong. Not bad for $1!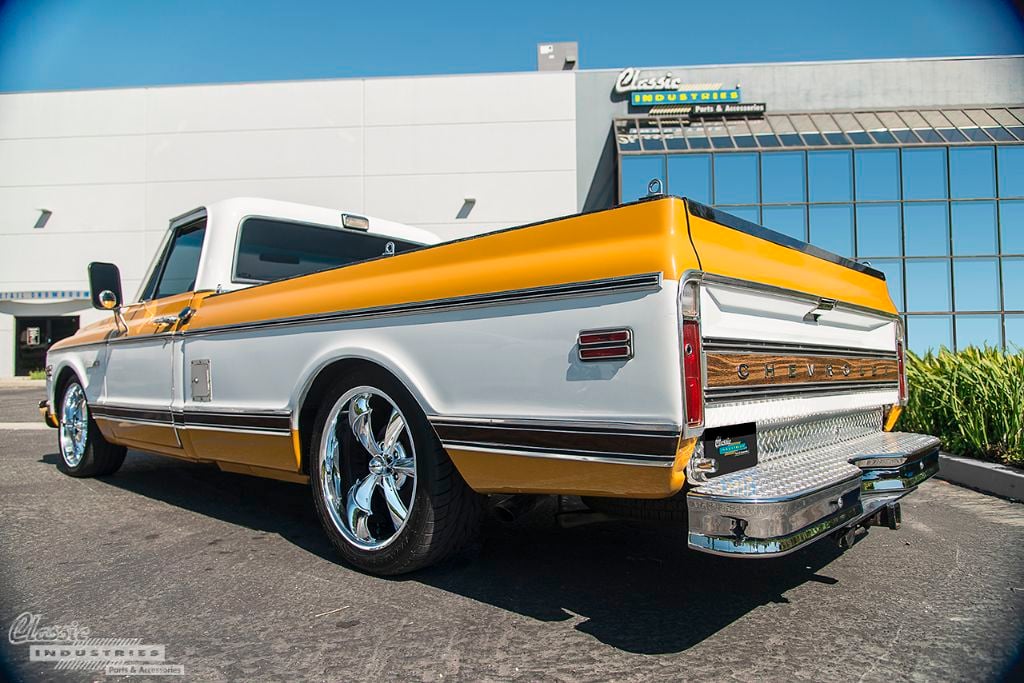 If you have a classic Chevy or GMC truck, Classic Industries has the parts you need to fully restore it or simply keep it running smoothly. Click the button below for a free GM truck restoration parts catalog.