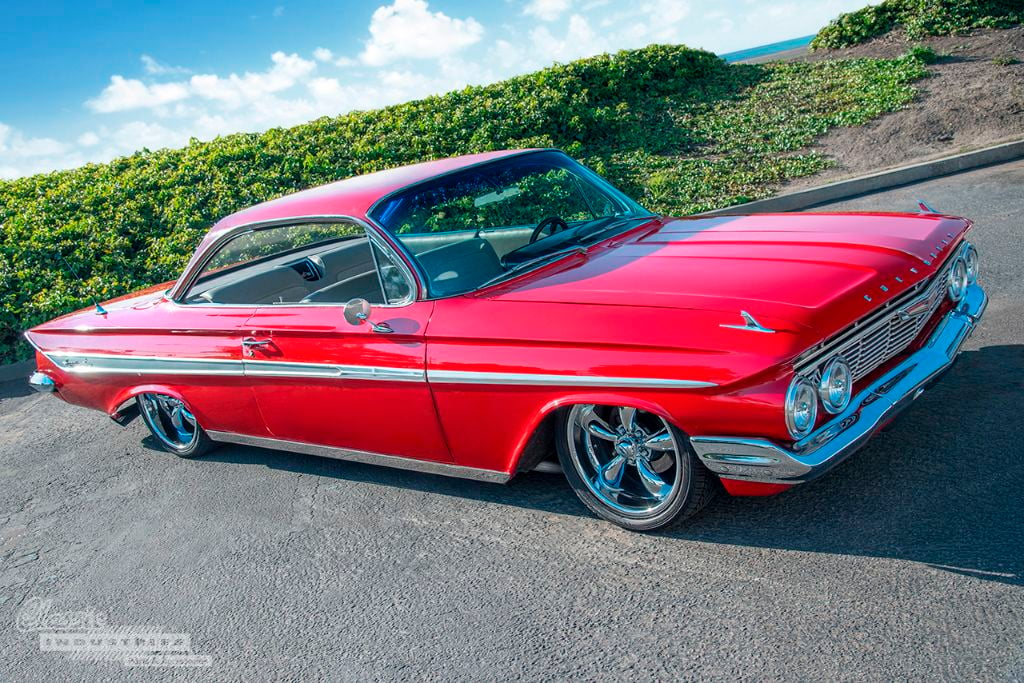 The term "bubble top" has become a catch phrase in the Impala restoration community, and we often hear people asking what it really means. Take one look at the rounded roof of this 1961 Impala coupe, and you'll start to understand. The curved glass, smooth lines, and lack of B-pillars cause this car's roof to appear similar to a bubble, hence the name. The term became especially important one year later in '62, because GM produced a select few Impalas with leftover '61 "bubble" tops before transitioning to the more angular "crinkle top" later that year. We've also heard some apply the term to 1959 and 1960 Impalas, and even to Buick, Pontiac, and Cadillac models, but it's most relevant to the '61 Impala roof style pictured here.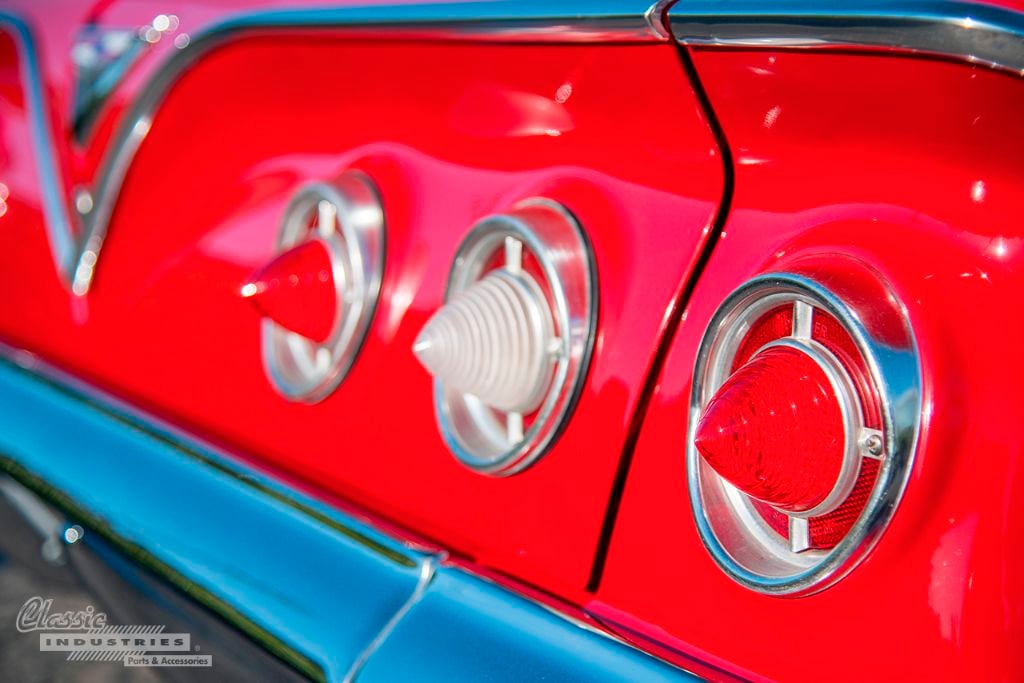 Now that we've clarified the meaning of "bubble top", there's one more thing you should know—these cars are highly desirable, and it's not hard to see why. Not only are they becoming increasingly hard to find, but they're truly beautiful once restored. The '61 pictured here belongs to Cristian Casey, of Huntington Beach, California, and features a number of tasteful custom touches. It's one of the cleanest resto-modded '61 Impalas we've ever seen, so we jumped at the chance to get a closer look when Cristian arrived at our Showroom.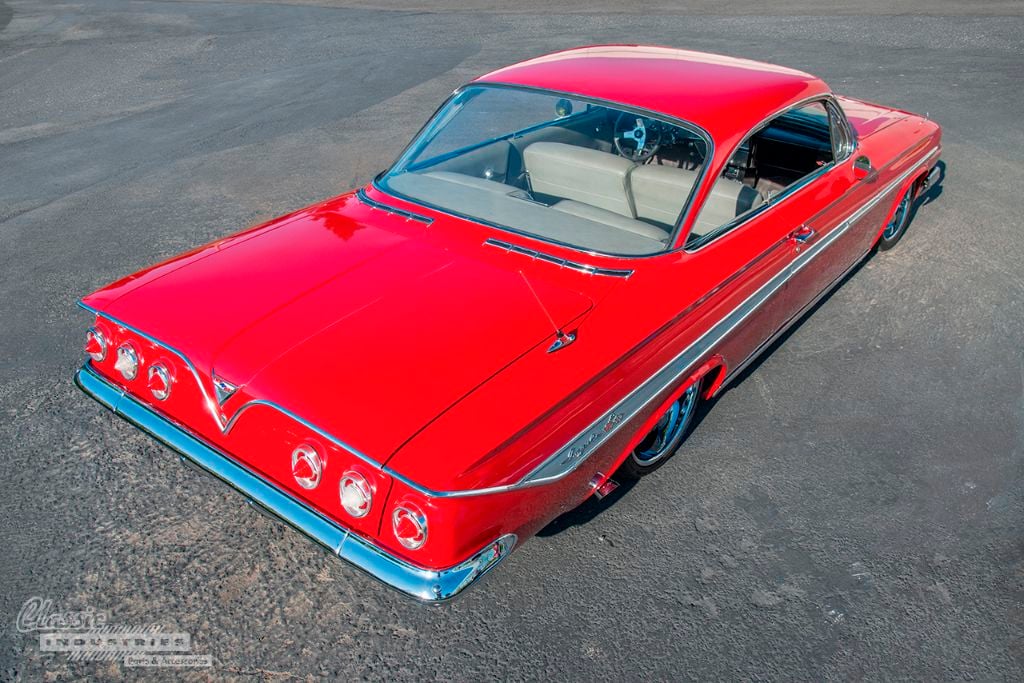 The first thing we noticed as we approached the car was the suspension. This Impala sits on a complete air ride suspension kit, which allows Cristian to adjust the car's ride height on the fly. Toggle switches on the dash can be pressed to add or release air in the suspension air bags, using the onboard compressor and valves. When parked and fully aired-out, this '61 Impala tucks chrome 5-spoke wheels under its sweeping fenders with ease.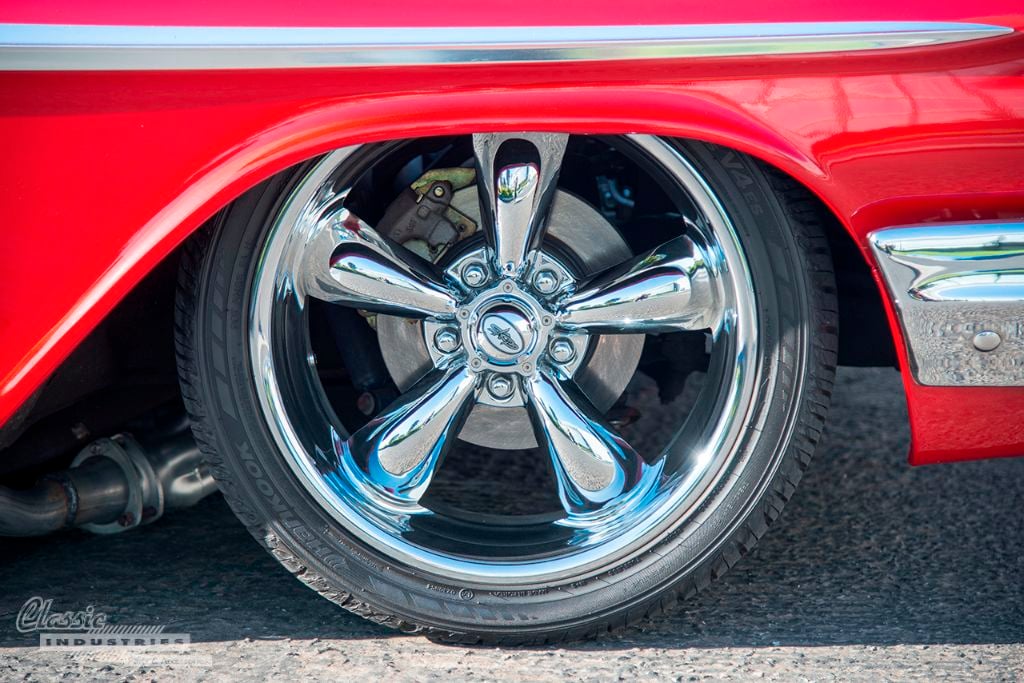 The car's vibrant red exterior contrasts with brilliantly polished chrome trim, creating an effect that's both eye-catching and timeless. Many airbagged cars we see could be considered over-the-top or controversial, but we think this Impala can be appreciated even by the most selective purists. It just looks good, plain and simple. The car's interior also features custom touches like an aftermarket steering wheel and modern stereo system, but is still relatively subdued with its grey upholstery.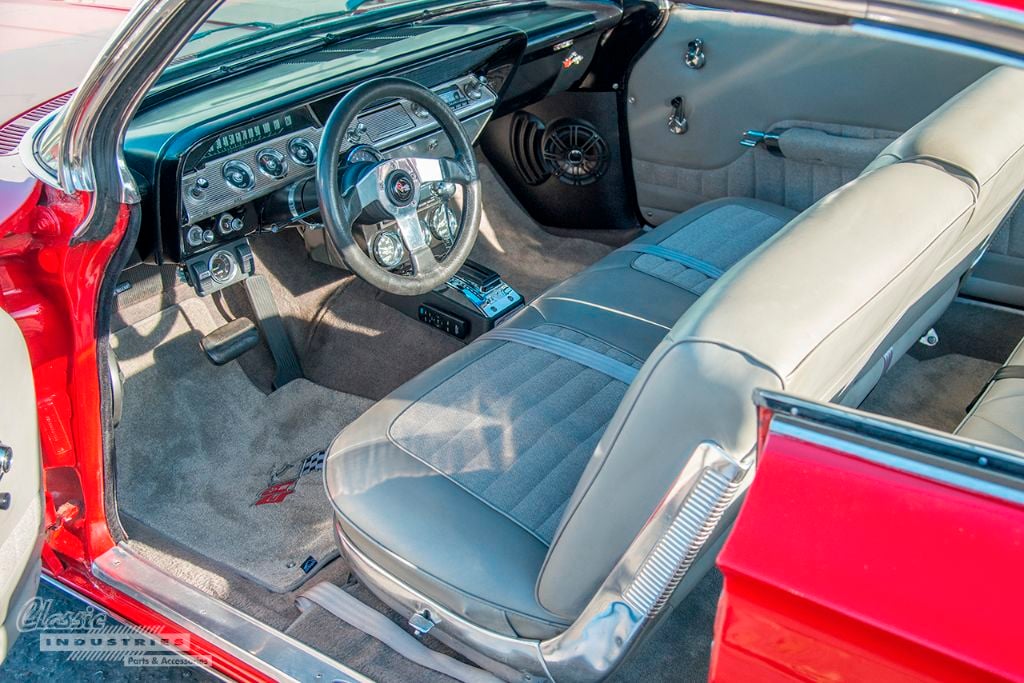 [gallery link="file" ids="3482,3480,3478"]
Under the hood, you'll find an immaculate rebuilt 350ci V8 with an automatic transmission and a number of performance upgrades. Ceramic-coated headers connect to a dual side-exit exhaust system with chrome tips, producing a throaty rumble that fits the car's image nicely. A polished ribbed air cleaner and matching valve covers act as focal points among the matte black sheetmetal. Like the rest of the car, the engine bay space is tidy and well-thought-out.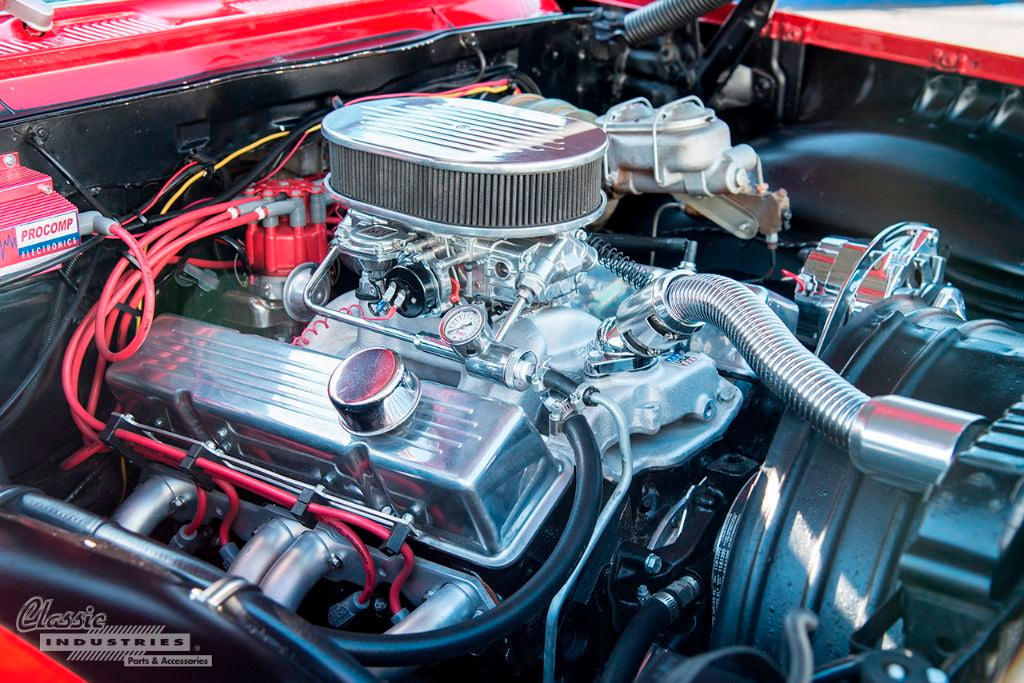 Cristian's '61 Impala is a stunning example of a bubble top, and demonstrates how good these cars can look after a full restoration and some tasteful custom touches. If you've got a Chevy Impala—bubble top, crinkle top, convertible, coupe, sedan, or wagon—Classic Industries has the parts and upgrades you need to make it look flawless again. Click here for a free full-color parts catalog for your classic Impala or full-size Chevrolet model.