Breaking News: at the SEMA Show this week in Las Vegas, Mopar announced its official restoration partnership with Classic Industries. This announcement comes as part of the unveiling of Mopar.com/restoration — a new online resource for owners and restorers of classic Dodge and Plymouth vehicles.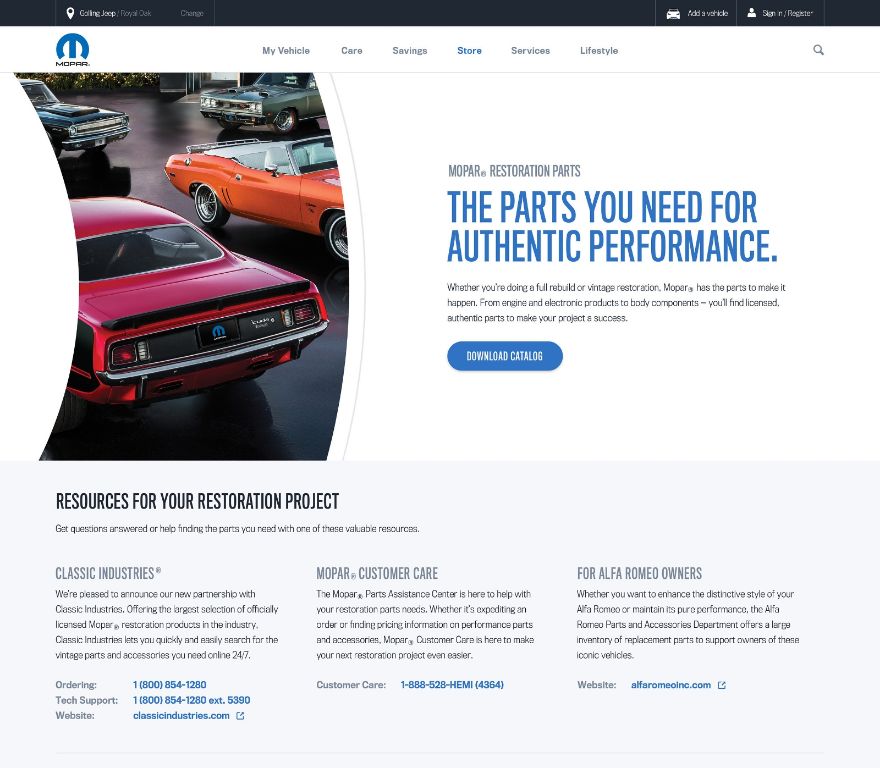 The new restoration parts page, seen above, prominently features Classic Industries as the leading source for restoration parts and accessories. In a press release announcing the site, Mopar calls Classic Industries "one of the largest, most trusted licensees of restoration and performance parts in the country". Users of this new site can download the latest Classic Industries Mopar parts catalog with a single click.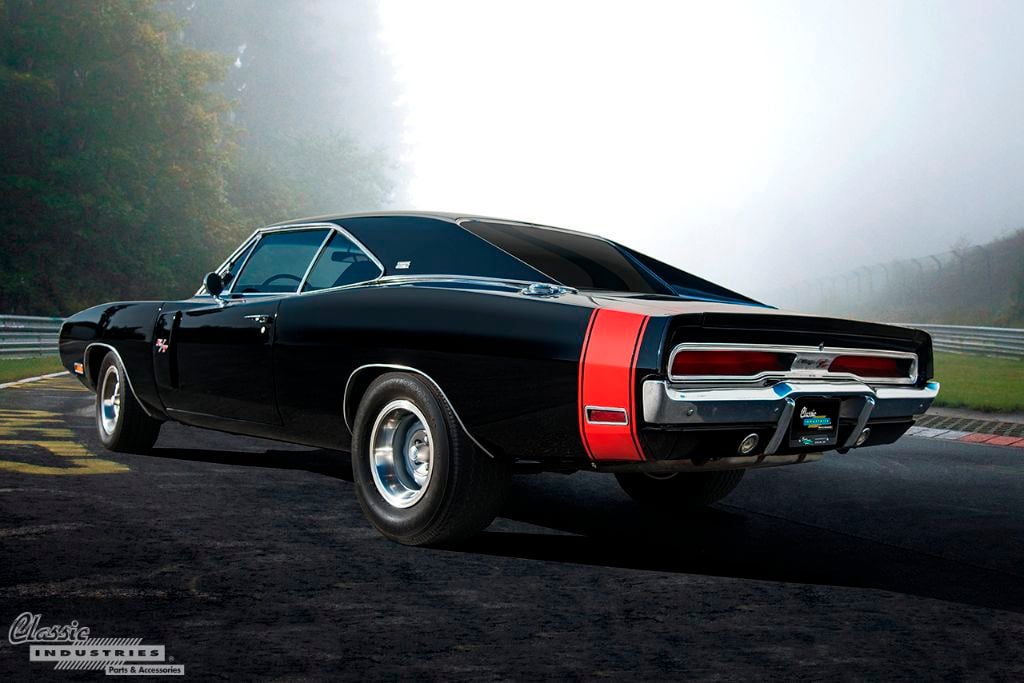 Pietro Gorlier, Head of Parts and Service at FCA Global, underscored the importance of this restoration parts portal:
"The debut of our new Mopar restoration parts online resource, paired with the introduction of new Mopar Crate HEMI Engine Kits, underscores the Mopar brand's commitment to delivering classic Mopar owners the parts they need to restore their rides. This 'one-stop shop' website is a consolidated database of approved Mopar licensees that will save time and provide peace of mind to vintage Mopar owners and restoration workshops alike."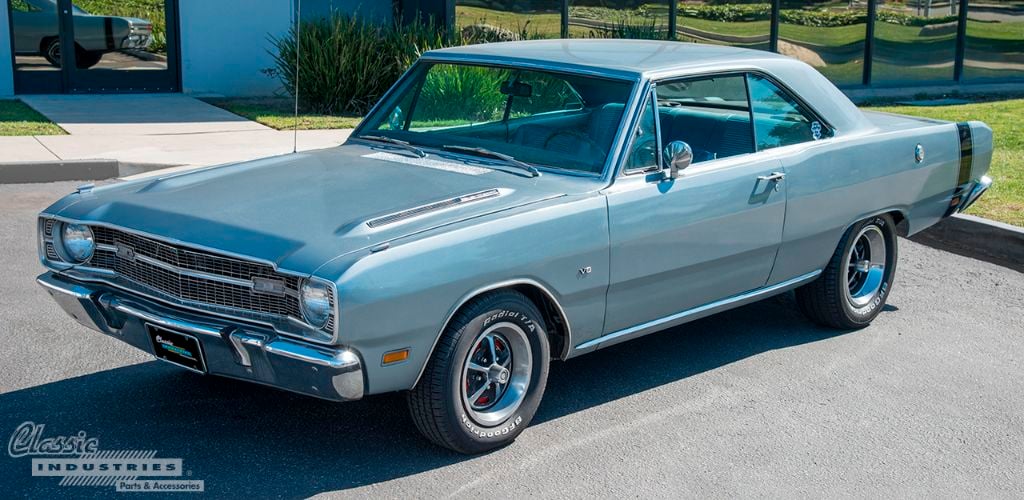 Classic Industries will also serve as support for technical questions and parts location assistance. Restorers browsing the site can call 1-800-854-1280 to order replacement parts, or can contact the technical support line at 1-800-854-1280 ext. 5390. This restoration portal will be part of the main FCA parts web site, Mopar.com.
Jeff Leonard, CEO of Classic Industries, wrote:
"Classic Industries is both pleased and proud to announce our official partnership with Mopar on the finest and most comprehensive restoration parts and accessories catalog in the industry. This means that Mopar enthusiasts and restorers everywhere will have access to the largest selection of officially licensed restoration products available from any one source. We look forward to many new endeavors with Mopar in the future."
We know that together, we'll be able to help more classic Dodge and Plymouth vehicle owners keep their rides looking and running like new. Check out the restoration parts site now at www.Mopar.com/restoration.