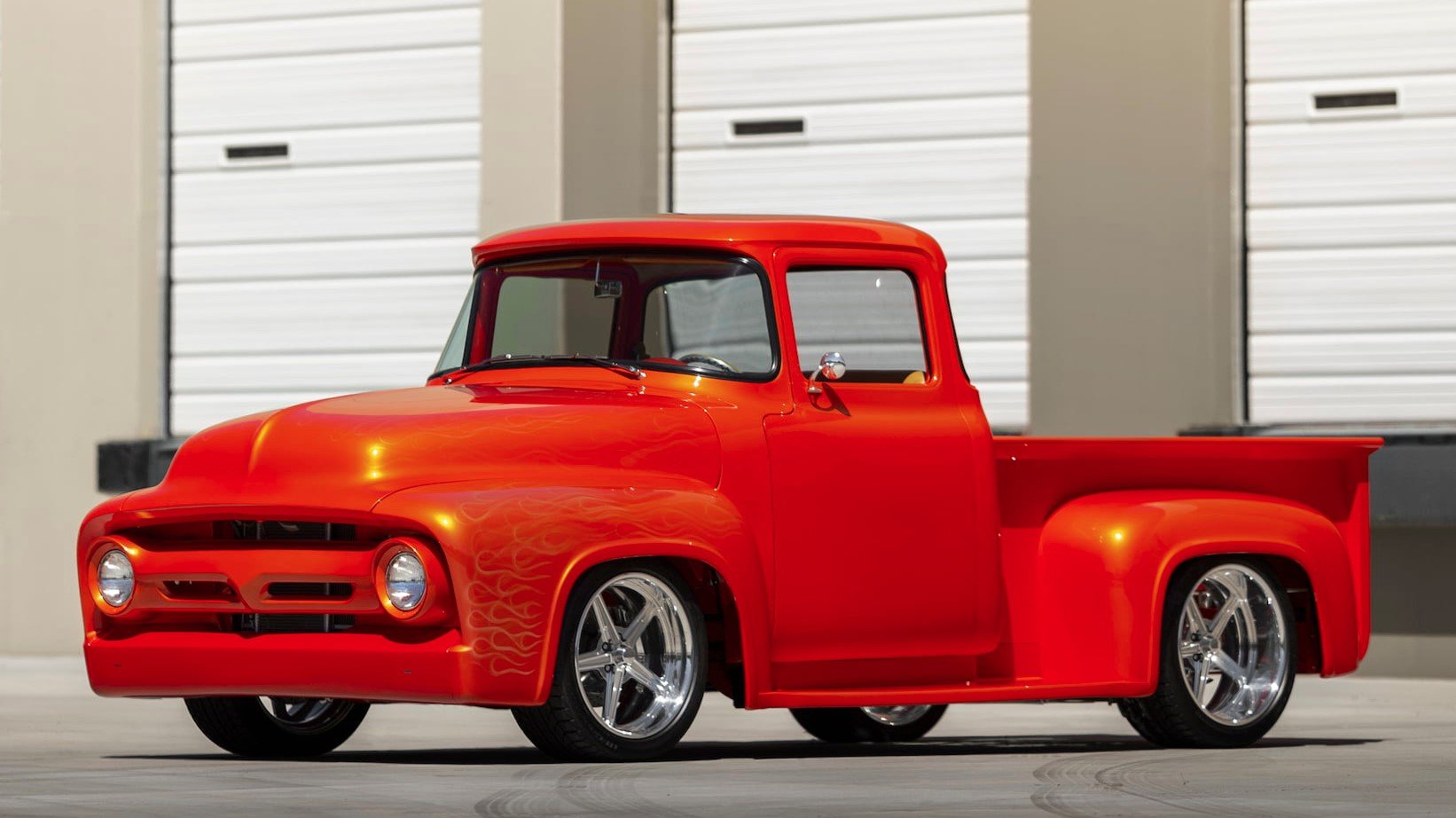 Photos courtesy of Mecum Auctions, Inc.
The above second generation 1956 Ford F-100 wears a resplendent House of Kolor Ultra Orange Pearl base coat with Ultra Orange Pearl and Egyptian Gold Pearl flames, artfully applied by Jimmy Hartman from Oxnard, California's Hog Wild Creations.
The Ford Motor Company first produced a pickup truck in 1917. The truck was called a Ford Model TT. It differed from the Model T passenger car by having a heavier frame and rear axle, which gave the truck a hauling capacity of a short ton (.91 t – just shy of a ton).