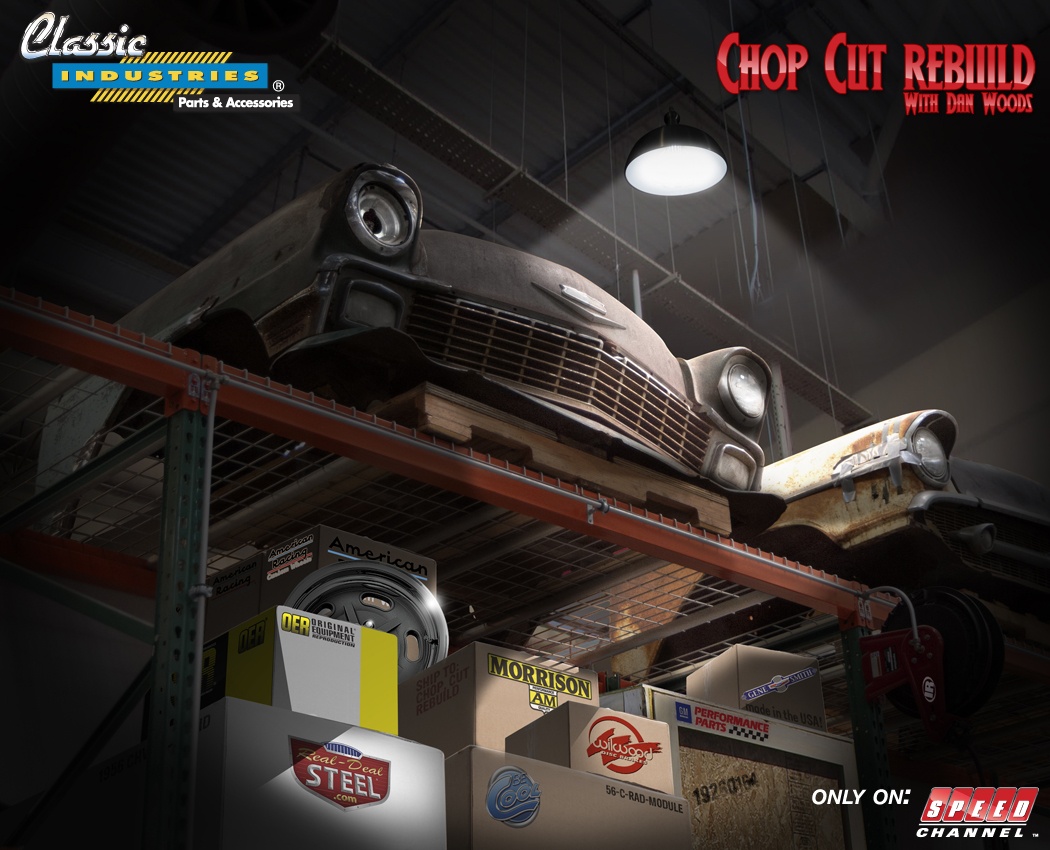 CHOP, CUT, REBUILD AND CLASSIC INDUSTRIES JOIN HOLLYWOOD'S MOVERS AND SHAKERS
WAS Productions, Inc, recently announced that its television series, Chop, Cut, Rebuild, the show that bolts down restoration and passion, was nominated by the National Academy of Television Arts and Sciences for an Emmy Award as it enters its 9th season. Chop, Cut, Rebuild, seen every week on Speed TV, has frequently collaborated with Classic Industries, the restoration industry leader. Previous seasons have featured Classic Industries' restoration of a 1964 Impala, a 1953 Chevy Truck, and recently, a 1972 Duster.
Dan Woods, Executive Producer and series Host, believes the series longevity is due to its focus on process – rather than personality. "Chop Cut Rebuild has never been about throwing wrenches, or dysfunctional people. It's about the real effort needed to restore these American icons."
"Finding the right mix of people who understand cars and blending them with people who understand television has been the key." Edward Peghin, Co-Executive Producer and Director noted. "Everyone understands their roles, their strengths, and they love what they do."
Classic Industries, a veteran of successful television programs such as Overhaulin', My Classic Car, and Car Warriors was pleased to continue their involvement with Chop, Cut, Rebuild. To showcase their recently released 1955-57 Chevrolet "Tri-Five" catalog, Classic Industries will be bringing a discarded Tri-Five derelict to show-quality condition while Dan Woods and the Chop, Cut, Rebuild team follow along.
"Working with Dan and the Chop Cut Rebuild team has been a real pleasure over the past few years, so we are proud to partner with them once again for season nine," said Jeff Leonard, CEO of Classic Industries. "This project allows us to show how our new catalog of Tri-Five Chevy restoration products to restore or modify a 1955-57 Chevrolet One-Fifty, Two-Ten, or Bel Air."
A complete airing schedule for Chop Cut Rebuild can be found on Speed TV's website at https://www.speedtv.com/programs/chop-cut-rebuild